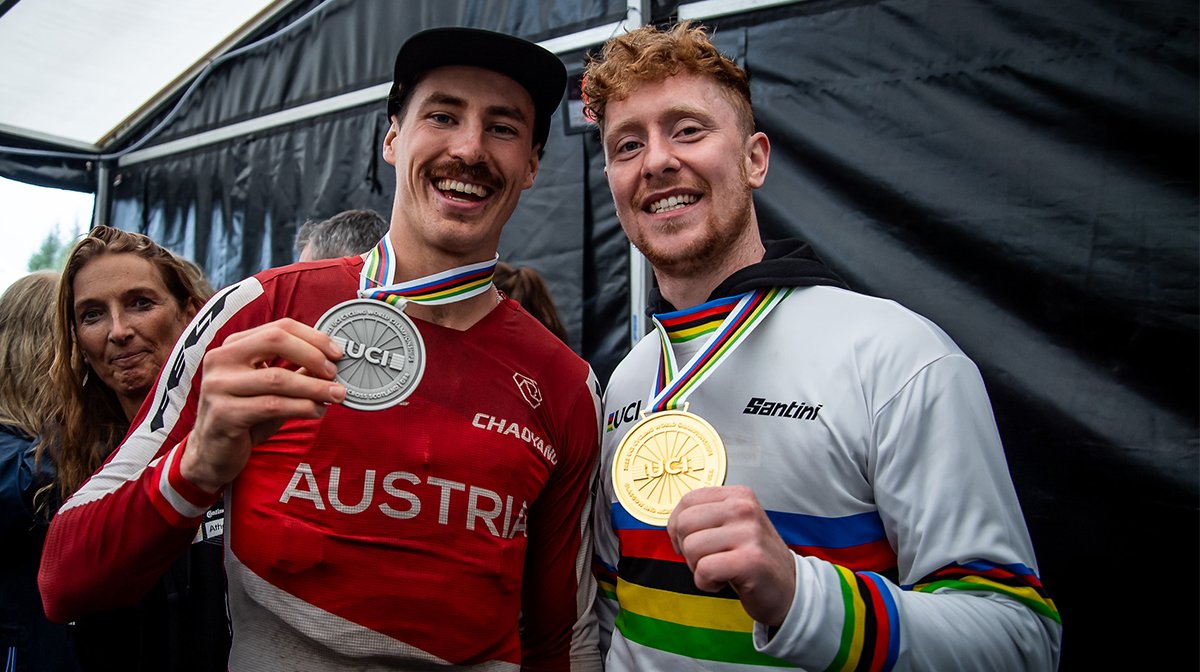 Fresh off his Downhill World Championships win, Endura's Athlete Manager Lucy Hatton spoke with Charlie Hatton about what went into his astonishing performance.
Charlie, congratulations on your amazing win! I'd love to hear more about your mentality going into race day. Were you feeling confident? Nervous? 
After the Fort William Nationals, I was feeling good – it's probably my favourite track. I was excited for World Champs; I'd had a really good two weeks of training so physically I felt strong, and I was feeling really good on the bike but come race day I always really struggle to eat breakfast – I try to force as much as I can but one poached egg on toast was all I could manage. As soon as I got to the pits, I felt a lot better, I was pretty calm really. There's always a great atmosphere in the pits, all the mechanics are pretty funny. I was pretty happy to see the rain, I think all the British riders were. I know it rains in other countries but it's just not the same. It's definitely in my comfort zone…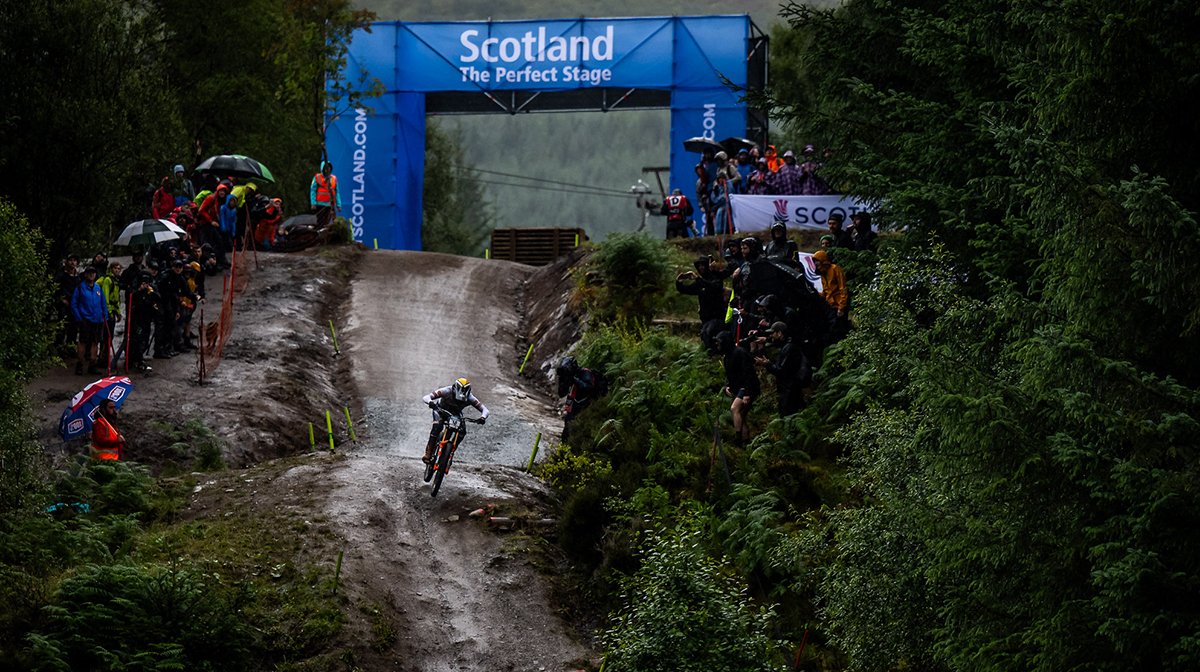 Did your race go to plan? 
Yeah, the race went fully to plan – me and Mechanic Ben O were fully prepped for the rain – we did some wet weather mods to the bike added a clear peak extension – roll offs and a long mudguard, covers for the brakes to stop the oily peaty water getting in. My good friend Joe Breeden was reporting up from the woods as the track got crazier and crazier, so I had a bit more idea of what I was going into.
How did you feel about the weather?
The conditions for the finals were much different to qualifiers and practice.
I decided to ride like it was dry. To be honest I was so happy when the rain came down – me and Andi (teammate Andreas Kolb) both were. I left the pits with a huge smile on my face. I'm so used to riding in the rain and the mud and I'm so confident on the Atherton bike, I almost got to within a second of Loic Bruni's dry qualis time, so I was stoked with that. The team have done so much work on frame compliance that the bike really tracks the trail and is so stable and the Conti Kryptotals are spot on, so I just went for it.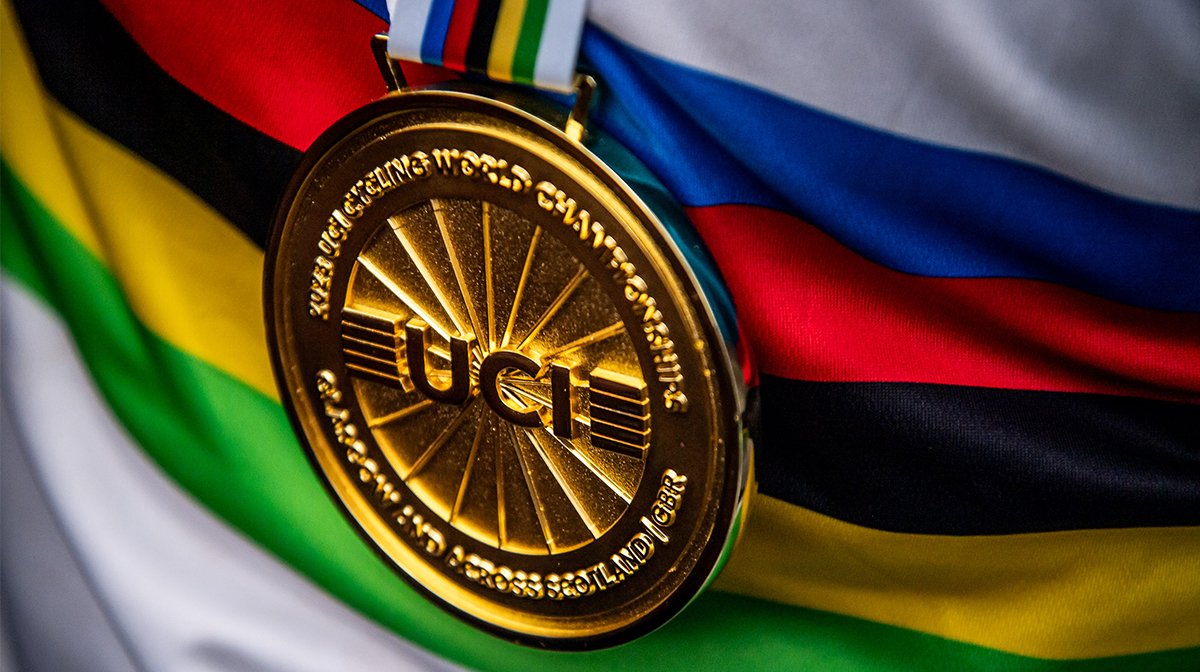 What does the rest of your season look like? 
We've got almost two weeks break then we are off to Andorra for the next round of the World Cup Series – I'm currently in 17th overall (after a crash in the qualis at Val di Sole) and Andi is in 4th so let's see if we can move that up a bit. We're in 1st and 6th (Andi's first) in the UCI rankings so I'm going to see if I can move that up too – I'm feeling pretty good.
After Andorra we've got two rounds in France at Les Gets and Loudenvielle then Snowshoe in the US and Mont St Anne in Canada – we race into October for the first time – it's a pretty long season – definitely going to need the Endura MT500 gear for practice runs in the rain or maybe even the snow.
What does downtime look like for you? 
Lots of riding my trials bike, my enduro bike, and hanging out with my girlfriend Cara. I'm heading home to the family for a few days chilling now – it will be fab to have friends and family around and get back to a normal everyday schedule for a while.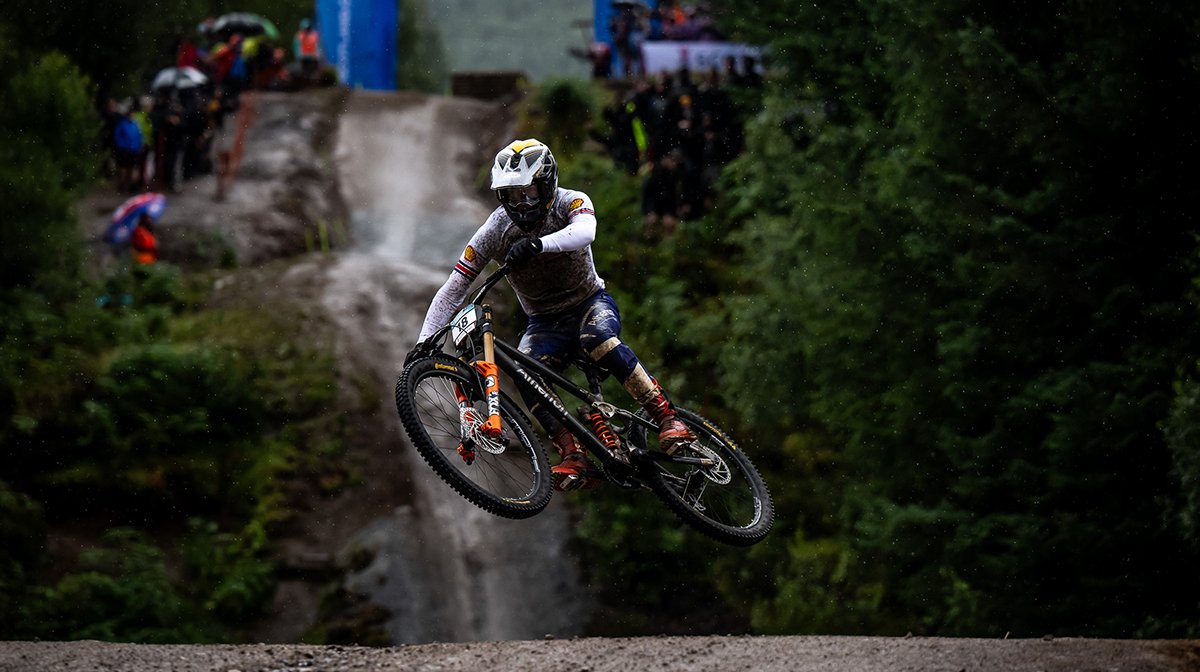 What's the most important thing you find in training that helps on your bike? Rehab, gym, pool? 
I'd probably say riding, time on the bike, and (unless it's just a fun lap which are definitely important) trying to structure every ride with an objective for the day, for example, to do full runs or to test something in particular, always try to have a goal when you ride.
I've been riding a good variety of tracks too – Dyfi Bike Park which is the Atherton Bikes base has everything from 1min 30 tracks to amazing 4-minute trails with over 400m of drop and I've been over to ride with Andi at Schladming which is one of the best places to train, it's super-fast and really sharpens your skills.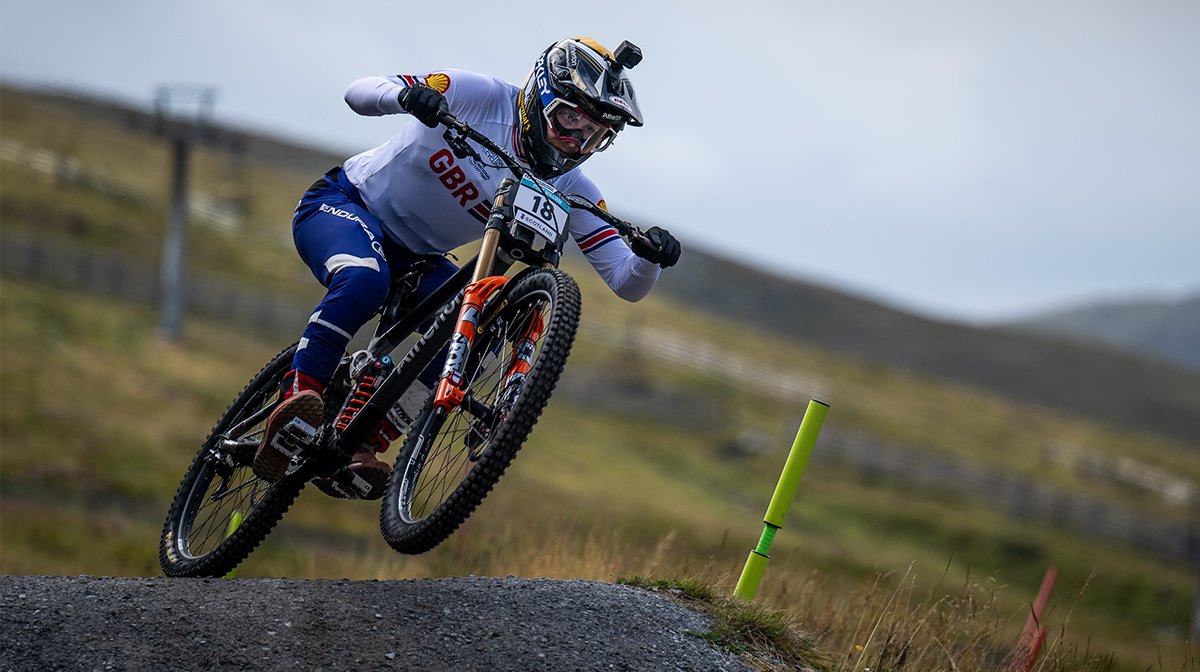 This might be a selfish question, but I have to know! What's your favourite piece of Endura gear? 
How to choose there are so many. But overall, it would have to be the MT500 onesie. It's so good for winter riding – you can literally ride all day and still be dry underneath. But to be fair none of it is bad. Great materials, really good fit. I really like the clip shoes too, they are super lightweight and really easy to set up, from the first ride they felt good and ready to go while loads of other brands take a while to bed in. Yeah, the shoes are definitely a hit for me.
Are you use to training in wet weather? 
Yeah – all of us Brits love the rain and the mud. It's one of our strongest advantages, just because of the amount of time it rains – let's face it it's rarely dry at all in December. If its dry, it's freezing.
Everyone caught the moment with your Dad on TV after the race, is your dad your biggest cheerleader? What's the connection between your family and bike? 
Yeah, Les is the best! In fact, my whole family have been a huge encouragement and help to me, even when it might not have looked much like it from the outside – I'm the youngest of three boys (Joe is seven years older and Sam four), so you can imagine. We'd dig jumps in the woods then they'd use me as the crash test dummy. When I was about eight or nine, I got such a dead leg that I couldn't get up, they just left me. Sharon, my mum, had to come searching and carry me home. When I had no–one to ride with my mum would sit for hours at the bottom of the tracks waiting for me. Then in my first year of World Cups, me and dad drove to all the European races together. We'd pull up next to all these massive pits in our Les Hatton Builder's van.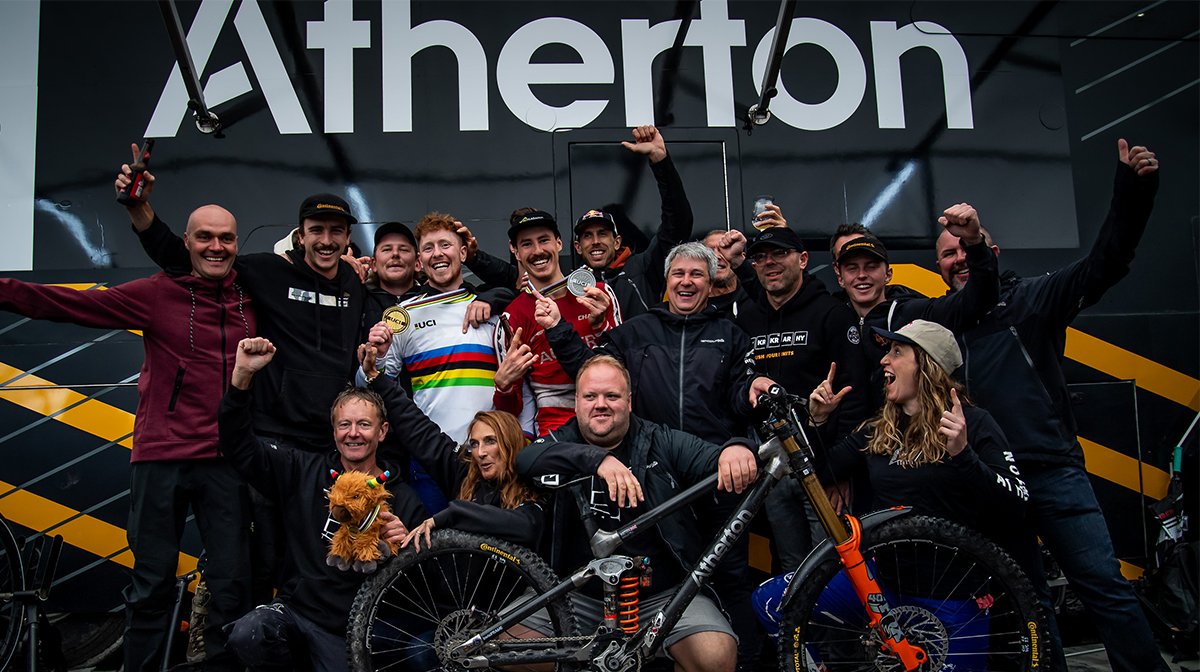 How is your coach feeling? How is the team feeling?
Alan Milway is my coach – he's a pretty scientific guy. I think he's pretty proud – he did a really cool Instapost saying I was a great ambassador for the sport – I'll take that. I'm not sure that the team have come down of their high either. I saw the replay where Andi crosses the line and sees me on the hot seat – that's the kind of generous guy he is. We've talked for years about getting the 1, 2 – kind of joking, kind of not… Couldn't have happened more perfectly…
Photo Credits: Moonhead Photography