RETURNING AN ITEM
We are sorry that you were not happy with your purchase from Endura. We want to make sure the process is as easy as possible. Please follow our simple step by step guide below, to return your goods within 60 days of purchase.
We have extended our normal returns policy for the Christmas period. Any item purchased between 1st November and 31st December can be returned up until 31st January 2024.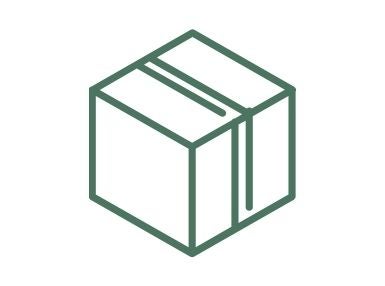 2. Post your return
Proceed through the portal and you'll be given the option to choose a carrier that suits your needs to return your items. Ensuring your product is securely wrapped. Remember to ask for a receipt as proof of sending.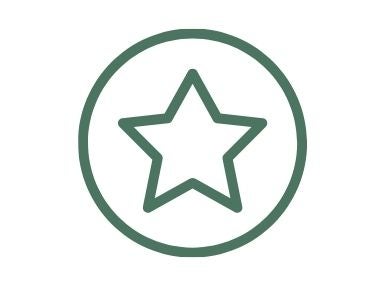 3. We'll do the rest
Once you have posted your goods back to us, allowing approx. 7-10 days for transportation , or slightly longer for more remote countries, our returns team will notify you on arrival, that we have received your items. Please allow a further 5-7 days for the funds to appear against your original payment method.
RETURNS POLICY AND FAQS
To arrange your return please click here, where you will be guided through the returns process. You have 60 days from the date of receiving your items to create a return request. Remembering this is a free service if you are in the United Kingdom.
If you need to get in touch with us to discuss anything in advance, we have a great Customer Service team on hand to help, simply visit here to reach out to the team
Once you have followed the three simple steps to creating your return, please send the items in their original packaging, please obtain a proof of postage receipt when returning items for your piece of mind. Any items you have accepted and then returned is your responsibility until it reaches our warehouse.
Please note, all returned items need to be returned in pristine condition with all tags intact. For hygiene reasons we will not accept returns or offer an exchange on face masks or underwear & products where the hygiene seal has been removed.
If you have received a damaged, faulty or incorrect item, please contact our customer service team where they will help you resolve this on a case-by-case basis.

Please note that we do not offer exchanges. You will need to place a new order and return the original item for a refund.
All successful returns will be credited to the original method used for payment. The original shipping charges will not be refunded. We will notify you via email once we have processed your return.
Please allow 7-10 days for transportation for your items to arrive back into our returns warehouse. please allow a few additional working days for more remote countries. Once received you will be notified by email as your goods enter our quality inspection process. Please allow a further 5-7 days for the funds to be refunded back to the original payment method used.
We have high standards when it comes to packaging your order however mistakes do occur from time to time. Please contact us with all information you have. As part of our customer objectives, we will do our utmost to resolve your query with speed, ease and with absolute minimal inconvenience.
We review each case individually when considering the return of the product; in some cases we may require further information such as pictures so we can choose the best course of action.
Although we take care to prevent any damage to your goods during transit it is possible that problems may arise. Please accept our apologies if you have received a damaged item.
We ask that you do not refuse delivery, instead accept the goods and contact us immediately. Refusal may actually result in a delay of the parcel being returned.
You can contact us through your account using the online message centre. Please attach any pictures you have of the damage to the message. A member of our team will review the details and offer the best resolution to resolve your query.
Please accept our apologies if you believe there is a fault with your item, we take all complaints regarding the quality of our products seriously and we will need to investigate the reported fault in more detail.
In order to do this we ask that you contact us through your account using the online message centre. Please provide details of the fault and where possible attach pictures to your message.
Unfortunately, we are unable to offer an exchange service at this time. Please follow the returns procedures to return your item(s) and place a new order for the replacement.
UK returns are now free - Please register and send your return as advised above.
We will not refund postage costs to return items which are unwanted or no longer required. These costs will need to be covered by you, again we recommend using a delivery service that insures you for the value of the goods.
We will not refund postage costs to return any item due to reported damage or fault where no error was found in the inspections of the item .Costs of posting the item back to you will depend on the item and will be communicated to you after the inspection process has been completed.
If you are not satisfied with the way in which we have handled the return, replacement or repair of any item, we want to hear about this. Our aim is to resolve the matter for you and ask that you please contact our customer service representatives via your account or by post at, Endura Customer Service Department,  1-2 The Stables Gadbrook Park, Northwich, CW9 7RA.