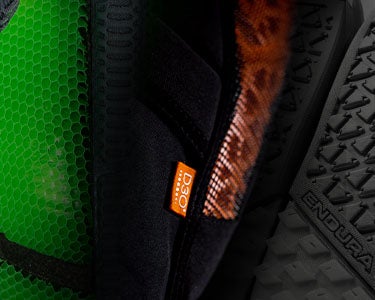 Design & Technology
Engineering for all Rides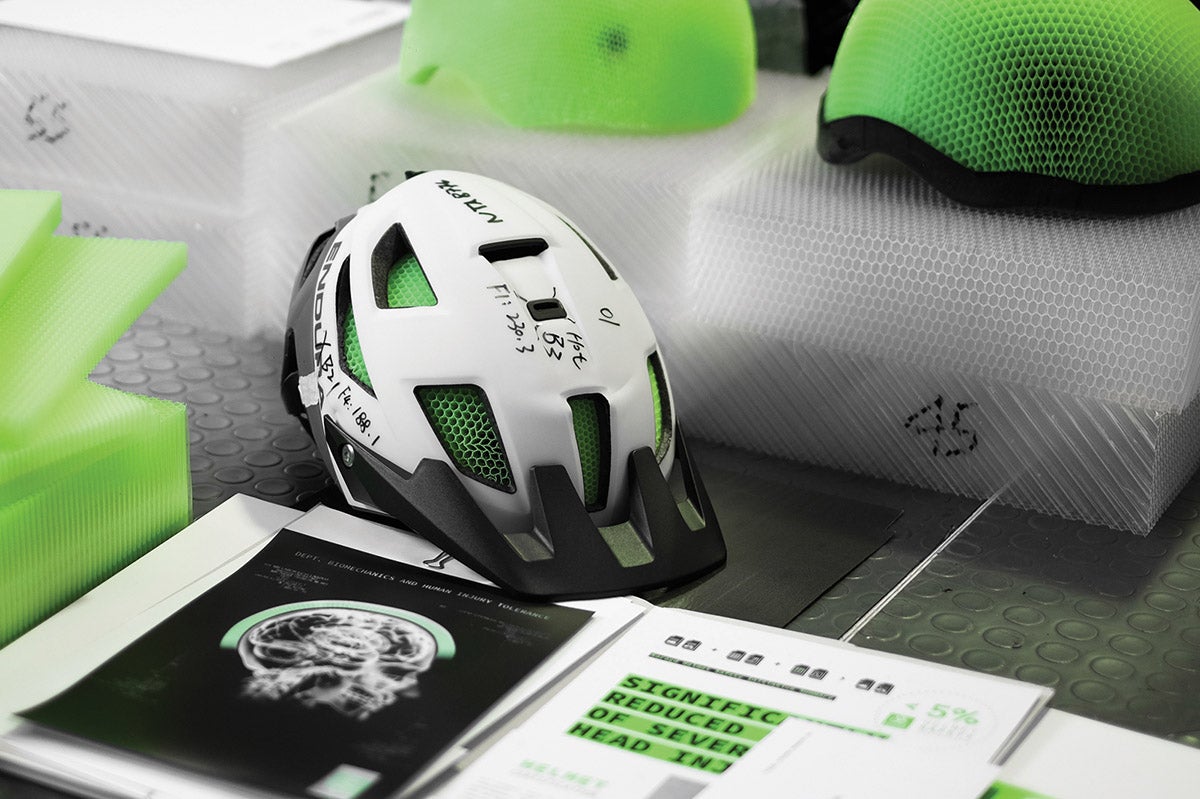 Koroyd
Integrated within helmets, Koroyd's welded tubes are designed to crumple instantly and consistently on impact, absorbing maximum force in a controlled manner, minimising energy transferred to your head. This unique behaviour helps to protect your skull and brain from direct and angled impacts which may reduce the risk of suffering a life-changing injury.
SHOP NOW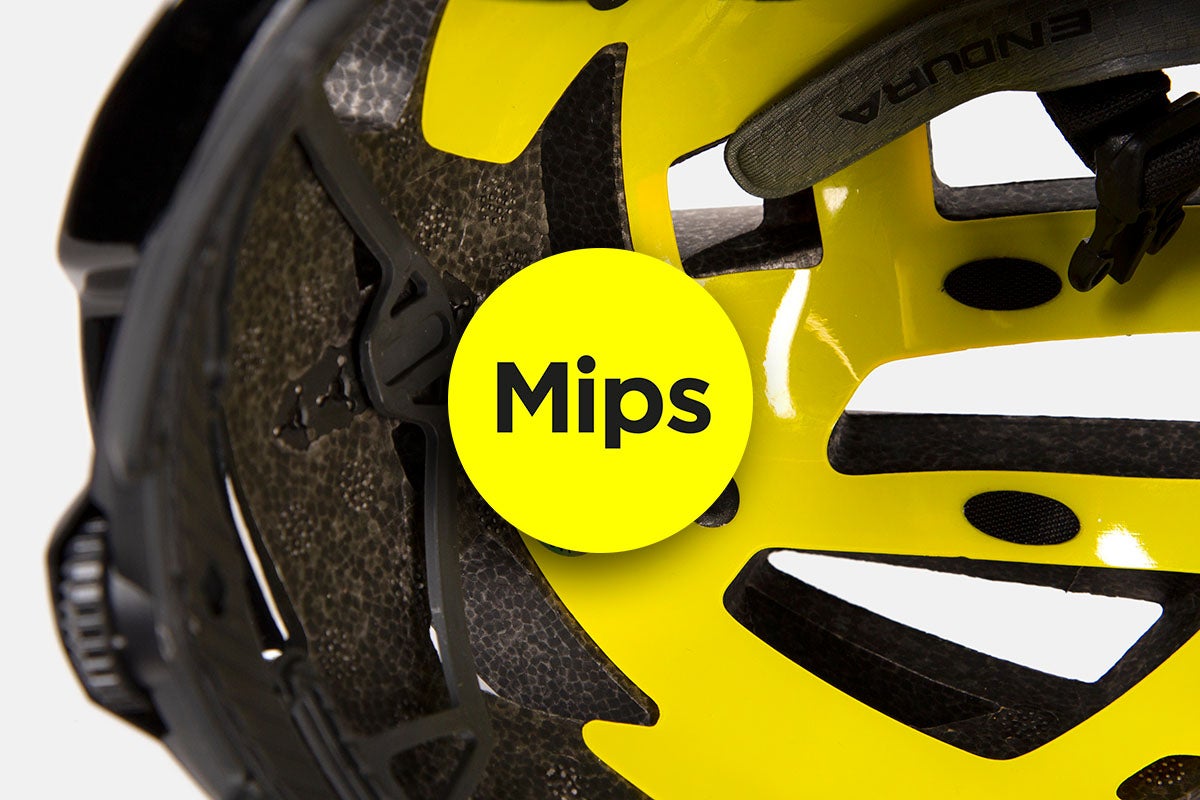 MIPS®
The MIPS Brain Protection System is designed to reduce rotational motion transferred to the brain from angled impacts to the head. The system uses a low-friction layer inside a helmet that allows a multi-directional movement of 10-15mm on certain angled impacts, intended to help reduce rotational force to the head for enhanced safety.
SHOP NOW
Read more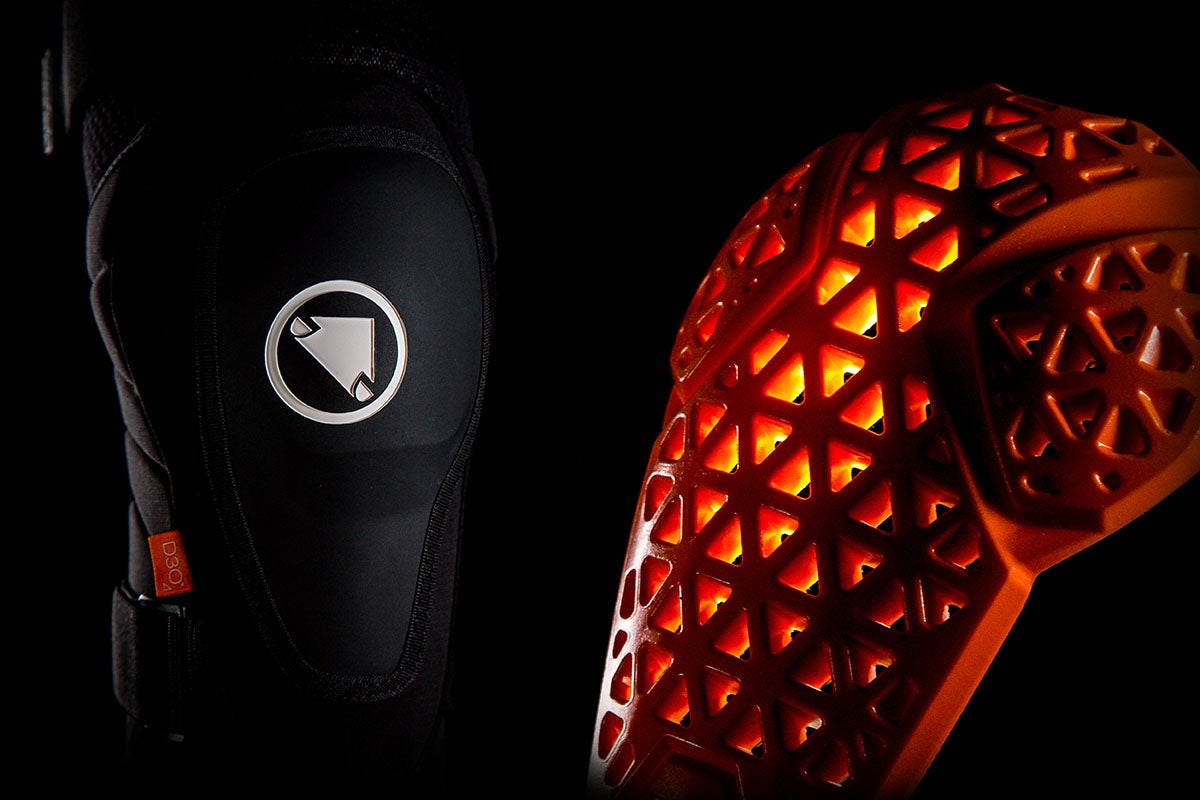 D3O®
D3O's inserts provide advanced breathable armouring for protection when mountain biking. D3O use non-Newtonian materials that stiffen on impact to dissipate impact energy and reduce transmitted force, before returning to their flexible state making them ideal for our range of protectors. D3O's lightweight, low-profile designs and soft, flexible properties make their inserts an unobtrusive and comfortable high performance protector.
SHOP NOW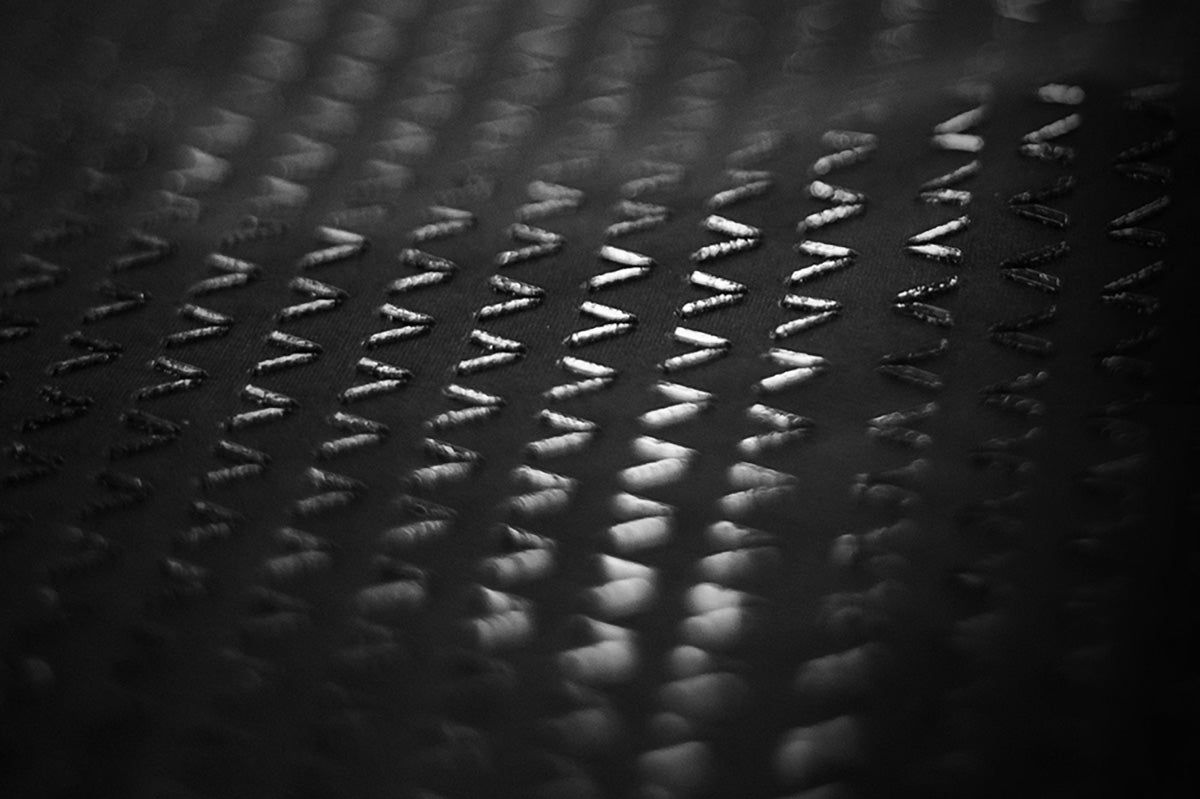 SST
Surface Silicone Topography is an exclusive, technology developed in close collaboration with Simon Smart of Drag2Zero and validated by the world's top road riders on the UCI WorldTour. SST is the result of years of research and development, studying airflow in wind tunnel alongside the development of new production methods to bring theoretical ideas to real world riding. Strategically positioned 3D chevrons positively affect airflow around the body, reducing drag at speeds relevant to time trials (46-58kph / 28-36mph).

SHOP NOW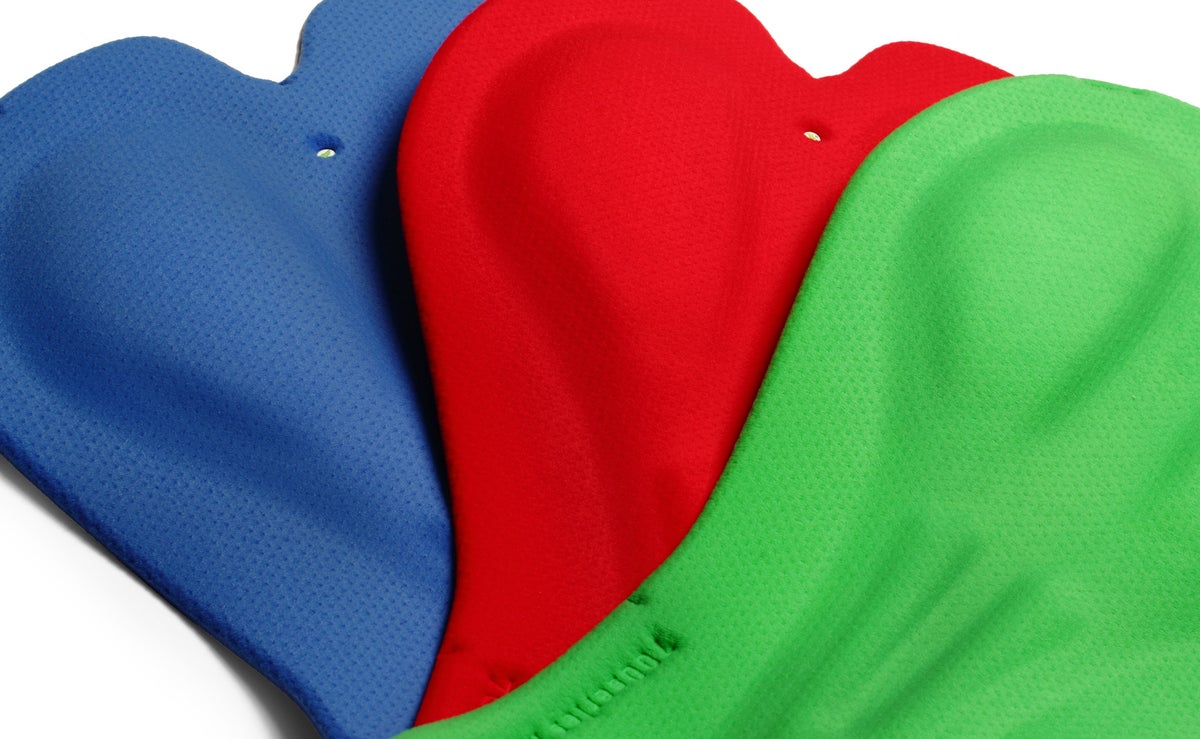 Multi-Pad Width
Developed through scientific testing in collaboration with bike fitting experts gebioMized, the 700 series pad used in our Pro SL Bibshort is available in three widths to best match the geometry of your pelvis helping to reduce pressure peaks, the key to improved comfort.
SHOP NOW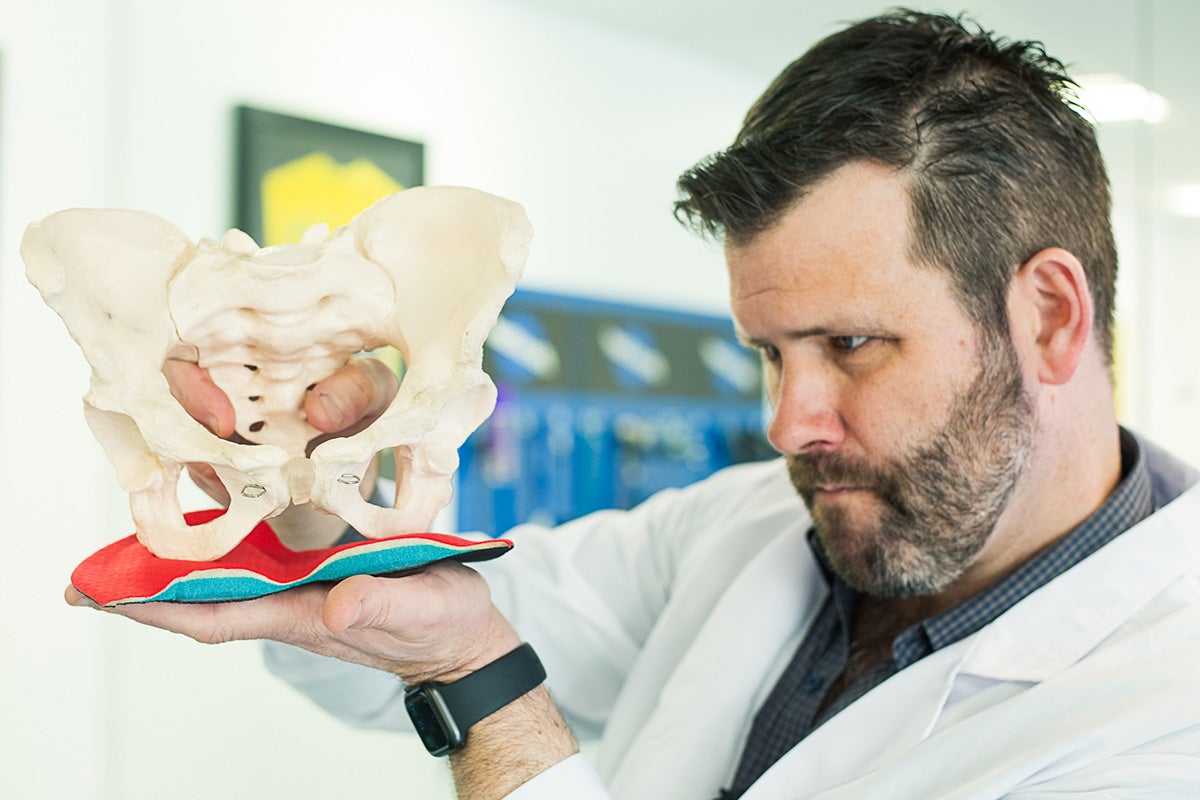 Ergonomistry Project – EGM Seat Pads
The Ergonomistry Project is a collaboration with leading cycle sport physiotherapist and ergonomist Phil Burt and its first output is the women's 800 Series Conform EGM Pad used in several of our women's shorts. We employed a taboo busting philosophy to tackle head on the pain and injury often experienced by female cyclists when sitting on a saddle. Medical grade elastomer, as used in prosthetics, is used to protect key areas. It is much more effective at dissipating pressure than foam or traditional PU gels, thereby protecting the skin and underlying soft tissue. Game changing comfort is achieved via this novel application where the medical grade elastomer in a liquid form is combined with Endura's continuous variable profile pads creating a seamless interface between elastomer and foam.
SHOP NOW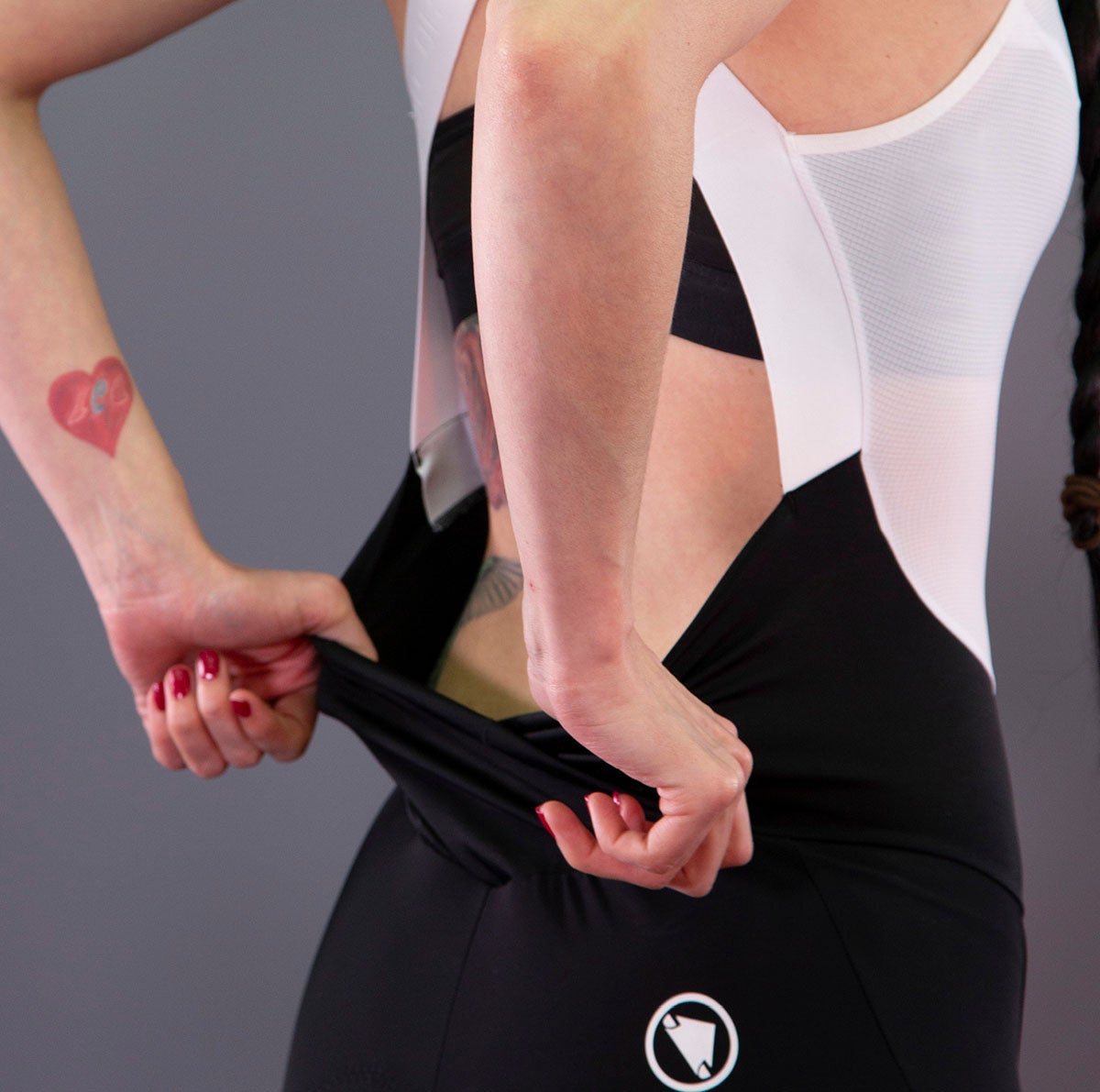 DropSeat
DropSeat features in a number of our women's bibshorts and is designed to allow quick and easy comfort breaks without the need to strip off jerseys and jackets. The bib construction combines wide elastic crossover back straps and a supportive high wicking front mesh panel to holds the shorts in place when riding and allows them to be easily pulled down when nature calls, without the need for a zip.
SHOP NOW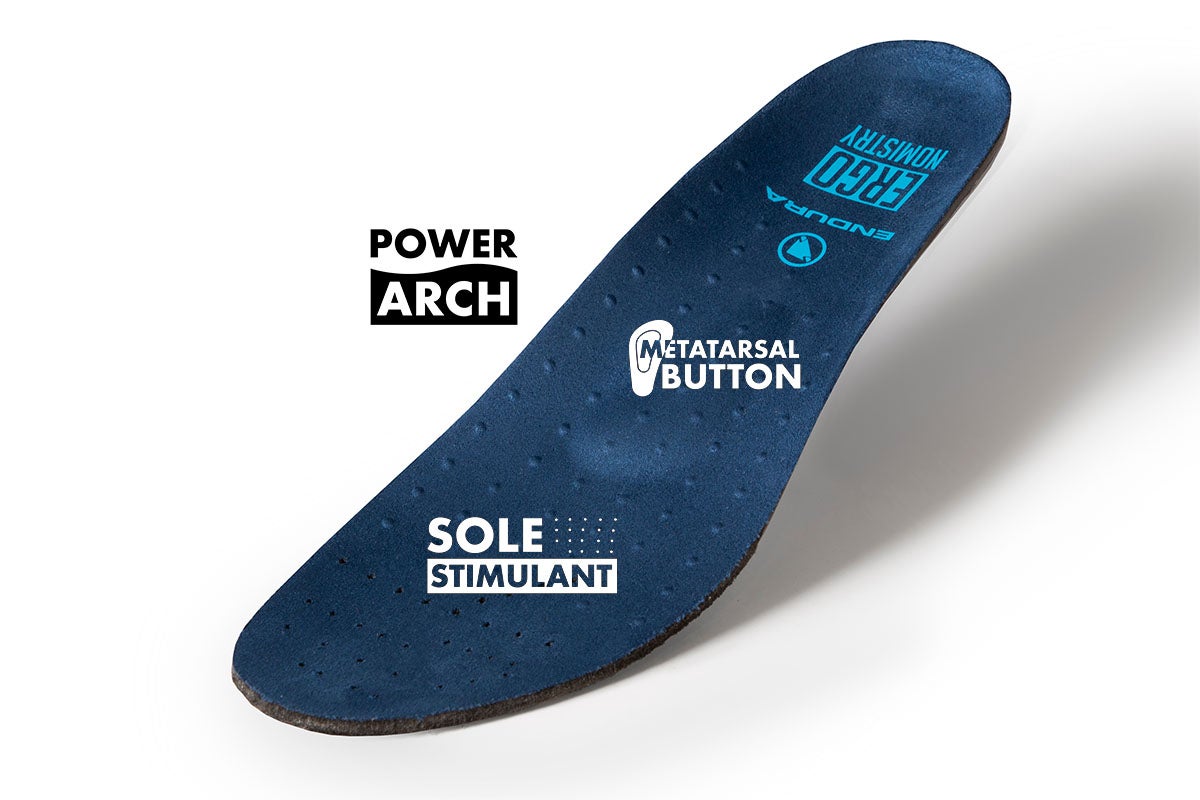 Ergonomistry Project – EGM insoles
The EGM insole maximises comfort and power transfer in footwear and uses a series of components to help you ride longer and harder. Metatarsal Button - a contoured soft raised button helps spread your big toe from the rest, greatly improving your forefoot function and comfort-vital in cycling, while preventing the unwanted scrunching of the toes. Sole Stimulant - small raised soft tactile dots are strategically placed to improve your foot proprioception, greatly improving its ability to soften and stiffen through co-ordinated muscular contractions. Power Arch - profiled and contoured support helps the arch of your foot to cope better with the conflicting demands that cycling places upon it, delivering better power transfer and improved comfort.
SHOP NOW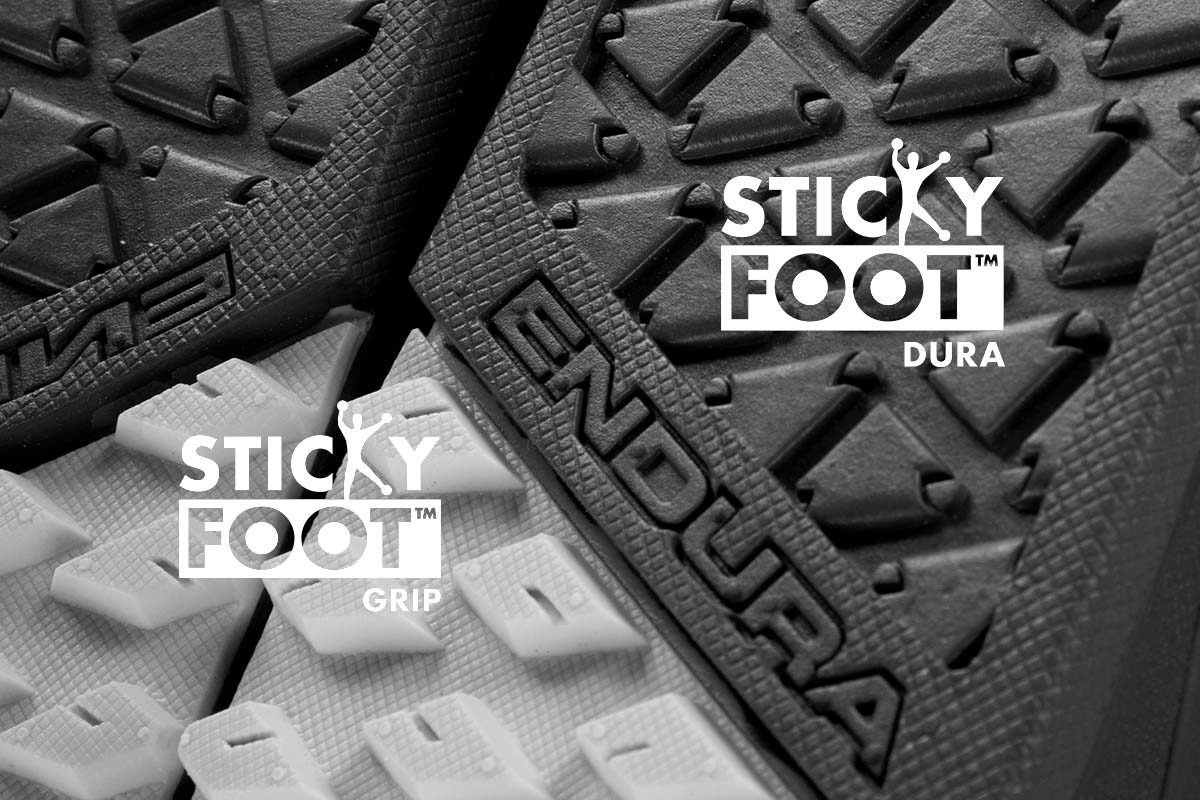 StickyFOOT
Developed specifically for the needs of the modern MTB rider, StickyFOOT rubber compounds use a unique concoction of ingredients to create outsoles specifically tuned to offer the perfect balance of pedal grip and durability, providing unrivalled performance and a hardwearing long lifespan. Used in all pedal contact areas, the StickyFOOT Grip compound offers maximum grip, conforming to pedal pins and locking the foot in place on the pedals. Combining a high level of walking traction with high durability StickyFOOT Dura offers a long lifespan in the areas of the sole likely experience higher levels of wear and tear.
SHOP NOW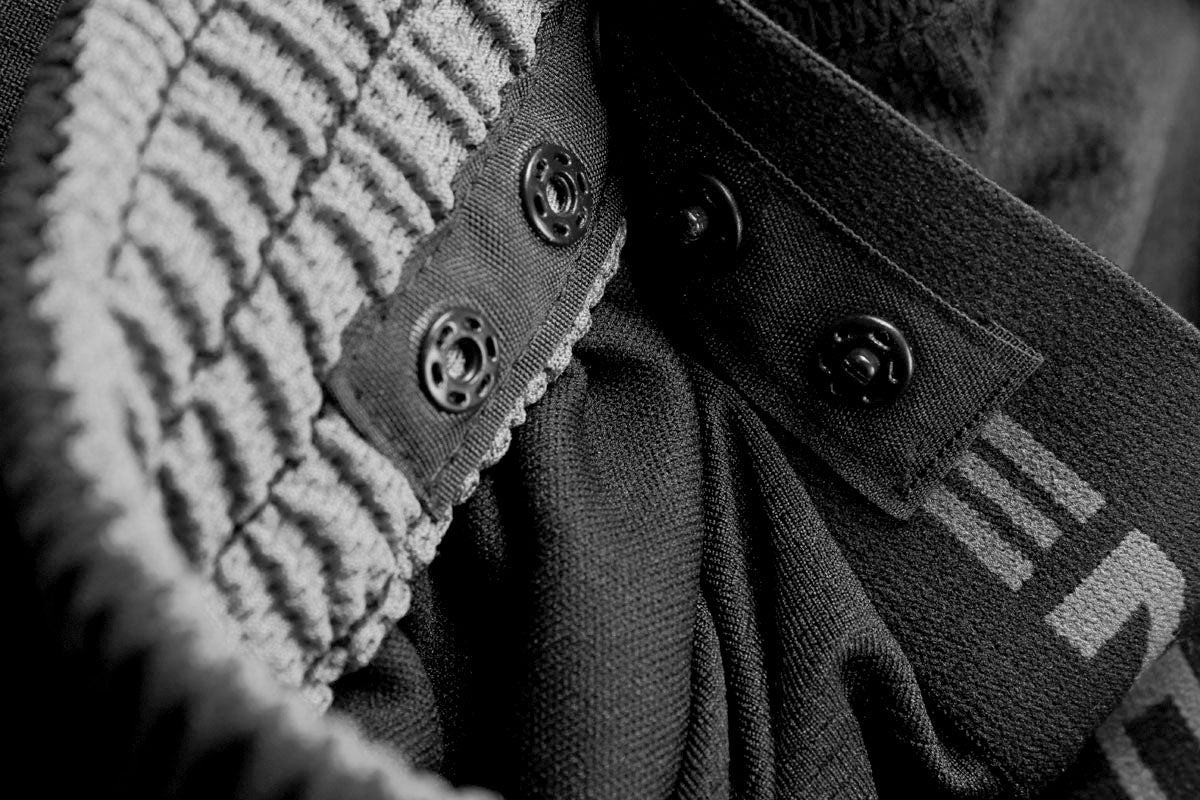 ClickFast
Our Clickfast system allows you to fit a padded inner short to a baggy short quickly and securely with a series of popper that 'click' into place. Endura baggy shorts with the "Clickfast compatible" logo are Clickfast™ ready and can be worn with any Endura Clickfast undershort or liner. Some Endura baggy shorts already include a Clickfast inner short and their product hangtags are marked with a "Comes with liner" logo.
SHOP NOW