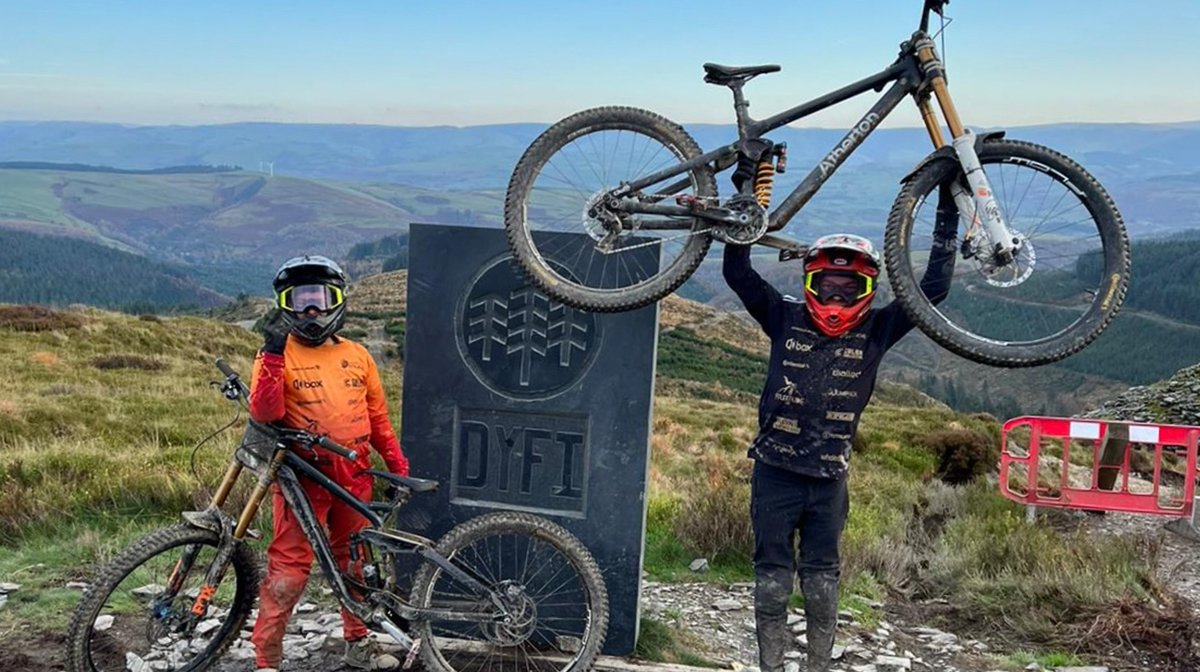 Unless you've been living under a rock for the last few years, you've probably seen social media clips of two young kids sending it hard on their home trails of Dyfi Valley in Mid Wales. Aged just 13 and 12 years old respectively, brothers Nathan and Ruben de Vaux are already making their mark on the British MTB scene. I caught up with the young shredders to find out a little more about who they are, why they ride and what drives them.
After the unavoidable faff and humour-testing frustration that comes with setting up an online video call, I finally had clear sound, video and signal. On my screen, and the other side of the UK, Nathan and Ruben sat smiling on their sofa having just got back inside after a typically dreich winter ride. I can already sense their eager anticipation to get stuck in and tell the world their story. Now, for those of you who haven't come across the Trailrippers yet, let's start from the beginning.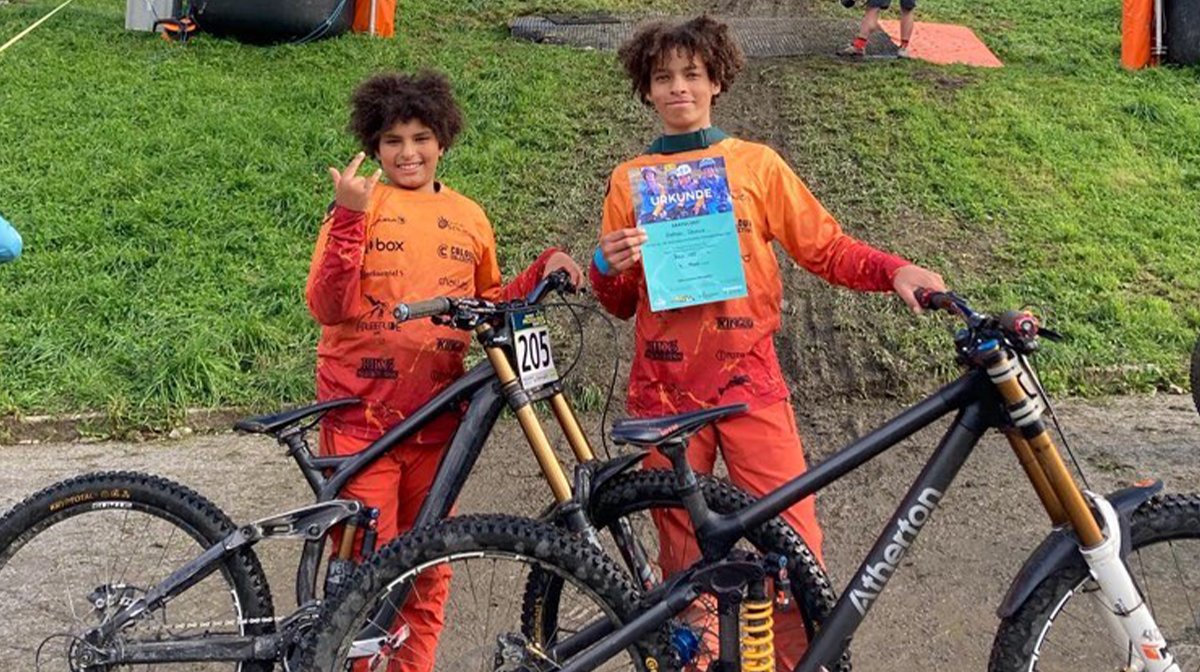 Nathan and Ruben have been riding bikes for most of their lives. However, their entry into the sport may be a little different than most. "Ruben and I first started riding when we got a dog," Nathan tells me. "I've never liked walking, so instead, we would take the dog out on our bikes. While out on these walks I would build little features to ride. It all went from there," he says, laughing. After their first foray into the world of mountain biking, things started getting serious when Nathan took his first skills session at Coed y Brenin trail centre. After learning to bunny hop in just twenty minutes, the future seemed bright.
In 2017, an unassuming move to the Dyfi Valley in Mid Wales, home to the infamous Atherton family, sealed the deal for the De Vaux brothers. "Meeting the Athertons was a bit of a coincidence," Nathan explains. "I had entered a local race and the morning before I was watching Red Bull Hardline videos on YouTube thinking 'I want to be like Dan'. On the day of the race, I spotted three people sitting chatting on their bikes. I quickly realised it was Dan, Gee and Rachel Atherton. Of course, I went over to introduce myself!"
"My favourite video series was the Atherton Project. At the time, I remembered them as the 'Toilet Sign People' because their stick figure logo looked like the signs on public toilets. I can't imagine them appreciating being called toilet people now!"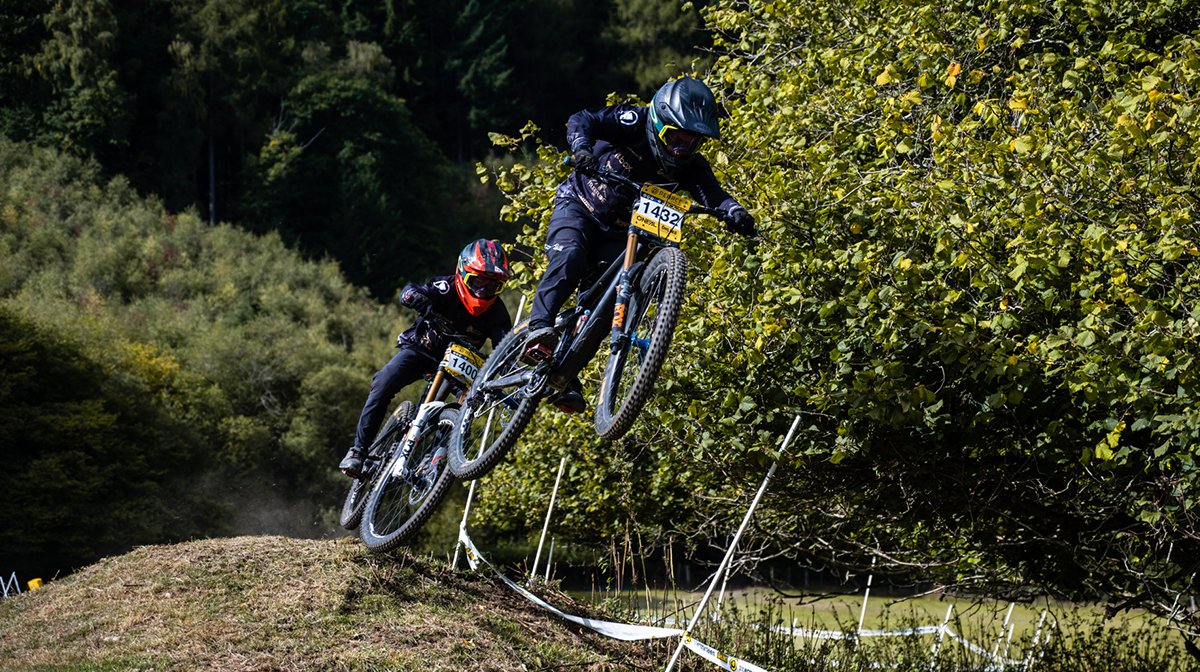 Having been inspired by the Atherton siblings from the start of their riding careers, Nathan and Ruben couldn't believe their luck when Dan Atherton invited them to come and ride his newest creation, Dyfi Bike Park. Their friendship with the Athertons grew quickly and the de Vaux brothers spent more and more time riding with the siblings on their home trails. While riding with your heroes is every young rider's dream, it doesn't come without its challenges. "Riding with the Athertons is challenging," Nathan explains. "As soon as I go to ride at Dyfi, there's always a new trail or feature that Dan has lined up for me," He continues. However, despite the obvious struggle of keeping up with some of the fastest riders in the world, the progression and encouragement that come from riding with your biggest inspirations are not to be underestimated. "I've ridden a lot with Dan and Rach," Ruben tells me with a big smile on his face. "It's nice when Affy (Dan) gives a compliment. It makes me really proud and motivates me to keep improving."
"It's nice when Affy gives a compliment. It makes me really proud and motivates me to keep improving."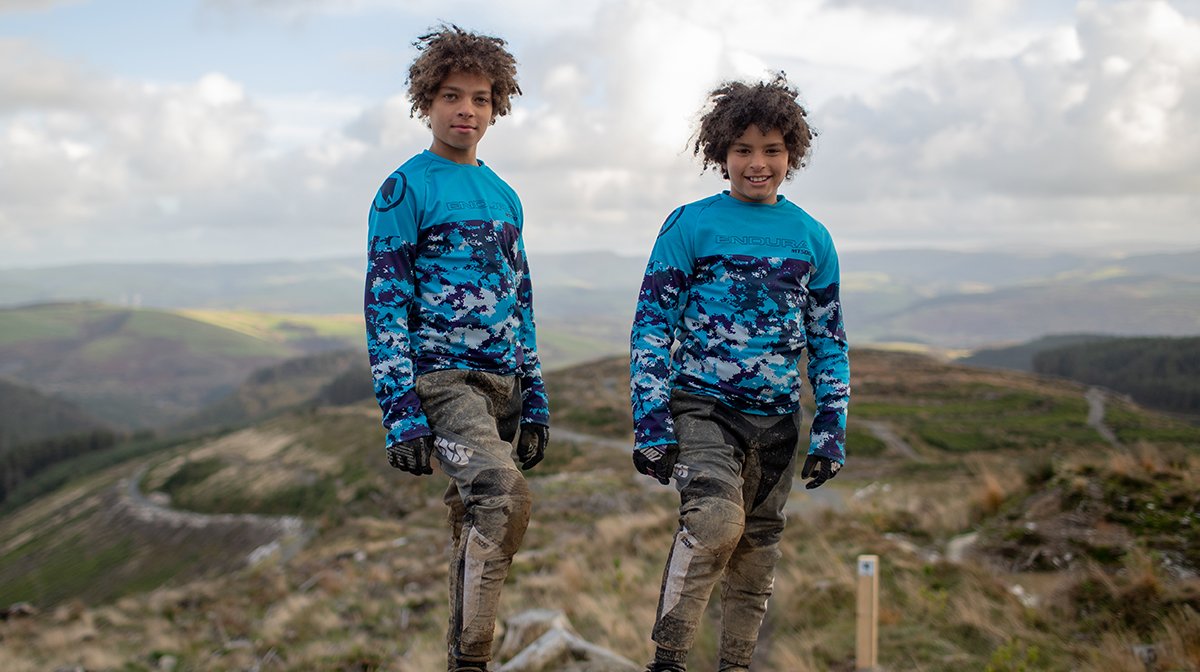 When asked about their aims and goals for the future, the boys' responses seem wise beyond their years. While they both dream of becoming World Champion someday, the level-headed brothers are focussed on enjoying the process, no matter where it takes them. "I want to stay chill," Nathan states calmly. "I don't want to be the most intense person out there and only focus on racing. I want to have the freedom to ride more than just a racetrack and keep my riding fun." Ruben nods his head in agreement and explains that he too wants to keep his options open. To him, riding for fun is equally as important as pushing himself for race results. While racing, progression and fun are the names of the game for the Trailrippers, sustainability is also on their minds. The boys have been involved with the Trash Free Trails initiative since the start of their riding careers and taking home any rubbish they find out in the woods has become the norm.
"I think we need to show more kids what riding and being outside can bring to their lives. It's the community that matters, not how good you are or what brand you ride!"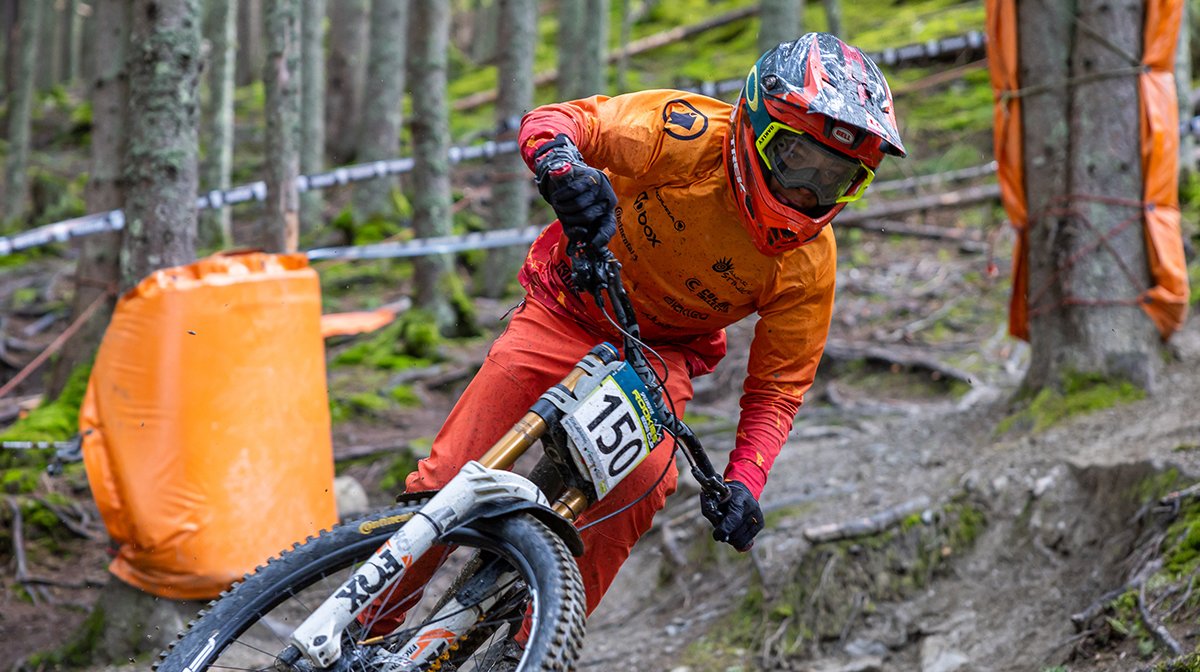 Another important topic the Trailrippers feel passionate about is inclusivity and getting more kids on bikes and off their screens. While they agree that a healthy balance between outdoor exercises such as riding and indoor relaxation is a good thing, both boys have experienced the struggle to put down their screens first hand during the Covid-19 pandemic. "Sometimes I find it easy to get off my screen and get outside but other times its harder," Ruben tells me. Nathan agrees: "I think we need to show more kids what riding and being outside can bring to their lives. It's important to show the challenge, the fails and the successes so more kids can see what being a part of the MTB community is really like. It's the community that matters, not how good you are or what brand you ride!"
Since completing this interview with Finlay, Nathan and Ruben joined the MTB Colour Collective. They want to inspire other young People of Colour to give mountain biking a try and experience the joys of riding off-road. Ultimately, they say, it would be cool to see more people like them out on the trails and at races.
Words by Finlay Anderson, Photos by Michael Schroeder, C Jarman, Ashley Leung – Tiny House Creatives