Heads. Quite important things really. Without them we wouldn't even be around…or if we were, we'd be running around in circles like demented chickens and certainly not out riding our bikes. Here at Endura we certainly value them. Which is why we not only apply all of our own engineering knowledge to bike helmets, but we also work very closely with key expert partners to make our cycling helmets some of the best out there.
For 99.9% of the time, helmets need to look great, be comfortable and offer great ventilation and we have that well and truly covered, literally. For the other 0.01% of the time, and it's an astronomically important 0.01% of the time, the helmet needs to provide the best possible protection it can, and here we can offer up a triple whammy of Endura x Mips® x Koroyd® in the latest versions of the MT500 and SingleTrack Helmets, plus a new Mips version of their Hummvee Plus Helmet. For riders looking for a road helmet, we've also introduced a Mips option to our road and gravel line-up for the first time with the new FS260-Pro Helmet.
Our comprehensive range moves up to the next level this summer with key styles re-invented and Mips technology introduced to a number of revamped models. The SingleTrack, Hummvee Plus, and the FS260-Pro Helmet will now all be available in two version: with or without Mips technology. Our flagship mountain bike helmet, the MT500 Helmet is only available in a full spec version with both Mips and Koroyd technologies. Furthermore, we also boasts unique designs and exceptional tech across MTB, Road and Urban helmets ensures all types of riders are protected, in style, no matter what their wheel size, tyre tread or choice of terrain.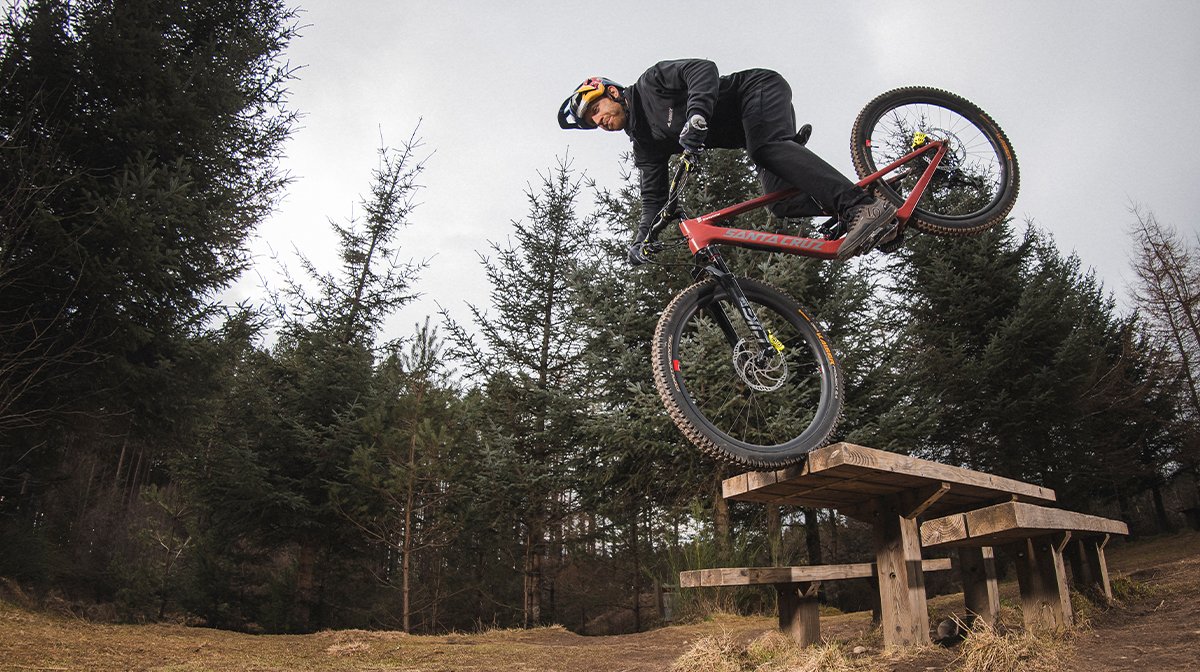 Ian Young, Endura Category Manager
"We've been producing great helmets and growing the range for many years but summer '22 sees a step change in Endura's offer, both in terms of choice and technical safety features. The addition of Mips options and expanding our use of Koroyd technology demonstrates our goal of creating best in class product."
John Thompson, Business Development, Mips
"A helmet is obviously meant to protect you from getting seriously injured in a crash. Helmets are traditionally designed and tested to handle direct linear impacts, but most crashes don't work like that. Most crashes involve falling at an angle. If you're cycling on road or dirt at 10, 15, 20 mph or faster and you fall and hit the ground, there is a lot of moving energy. The angled impact of your helmet on the ground causes rotational motion. This motion can transfer forces to your head causing strain in the brain and potentially resulting in traumatic brain injury, like concussion or worse. The Mips safety system inside the helmet is engineered to allow for movement of the head inside the helmet on certain angled impacts, intended to help redirect rotational motion away from the head, with the purpose to help reduce the risk of brain injury."
Having looked after the head of MTB legend Danny MacAskill (and thousands of other mere mortals) the original MT500 is a hard act to follow but the 2022 update will not disappoint. Building on the success of its predecessor the model provides increased coverage and the addition of Mips technology makes it safer than ever. The full Koroyd core delivers unrivalled impact absorption and keeps the weight low and large vents keep your head cool when things heat up. An array of added features include an accessory mount and a light clip, a goggle strap gripper, a visor with broad range of adjustment and an eyewear dock to complete the package.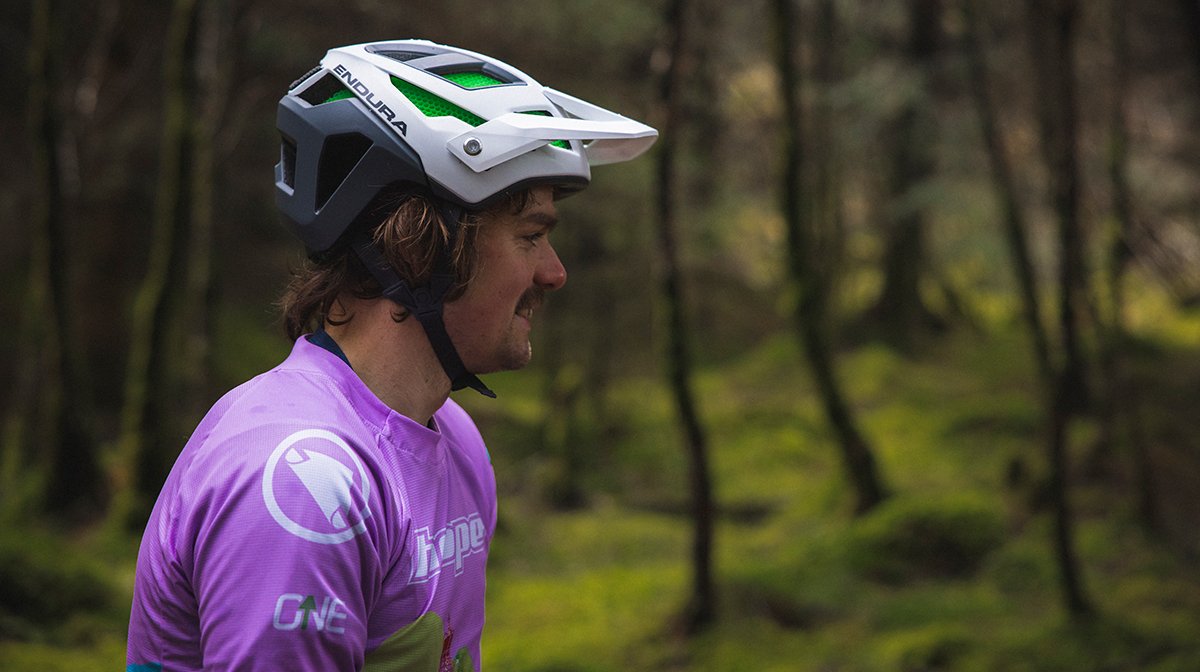 The MT500 Helmet comes with both Mips and Koroyd technologies, with a fit system fully integrated into the Mips layer. This provides a 360-degree flexible mount which conforms to different head shapes for an extremely comfortable, secure fit.
There's a clear spec upgrade on the new SingleTrack Helmet with the addition of the Koroyd panels, adding lightweight protection in around the side of the head, one of the most commonly impacted areas in crashes. The new styling features a peak that is much more integrated into the helmet design, following the lines of the large vents running over the head. Another new stand out feature is the TPR moulded goggle strap gripper on the rear of the helmet, which is shared with the MT500, as well as the increased head coverage, new fit system and strap slider.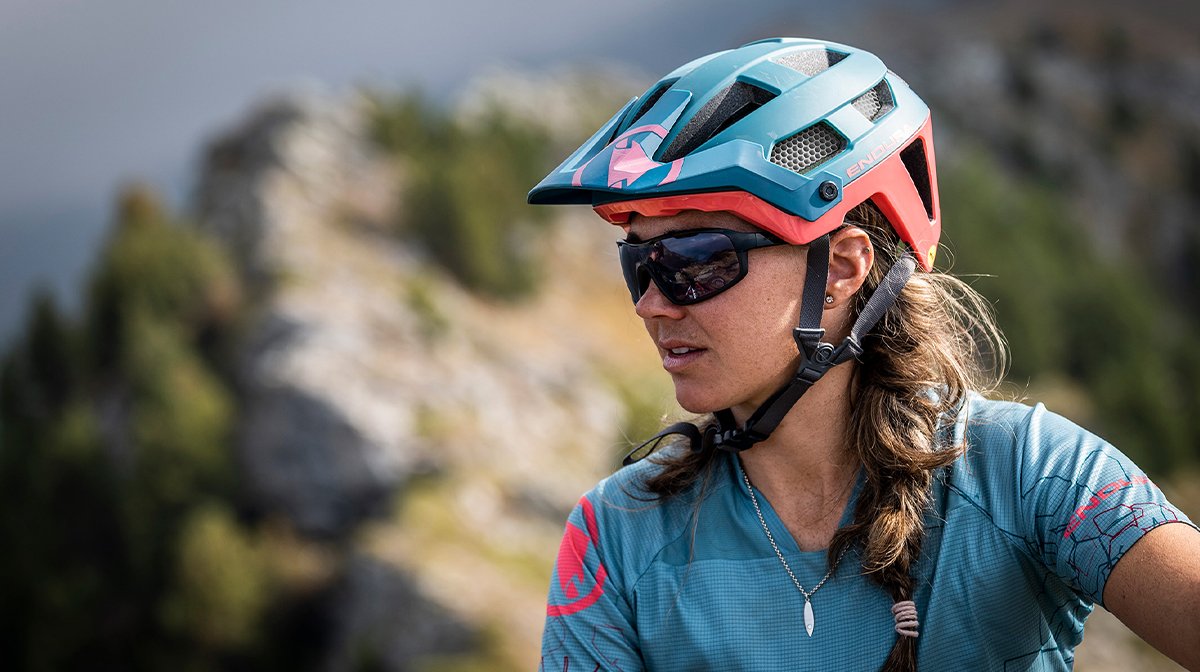 The SingleTrack Helmet will be available in options with or without Mips, appealing to a wide range of MTB riders, and with 6 different colours in each option, including one with a graphic print.