In today's new normal apparel for transit has never been more important. We've been making cycle commuter's journeys safer and more comfortable for many years, with wear that dials up the visibility and with a look that's streets ahead.
Choose Life. Choose bike. Ethical. Economical. Logical. Sustainable. Leave the gridlock standing and opt for health benefits and an improved quality of life. You decide.
Oh yes! The waterproof onesie is now in town for the ultimate in foul weather bike protection for commuters everywhere. Our MTB one piece suits are much loved by mountain bikers, so we've taken the amazing MT500 Waterproof and adapted it for the urban jungle. We've used a waterproof and breathable fabric that's fully seam sealed so you can shut the outside out. It's PFC free too – like all of our waterproofs – so better for the environment.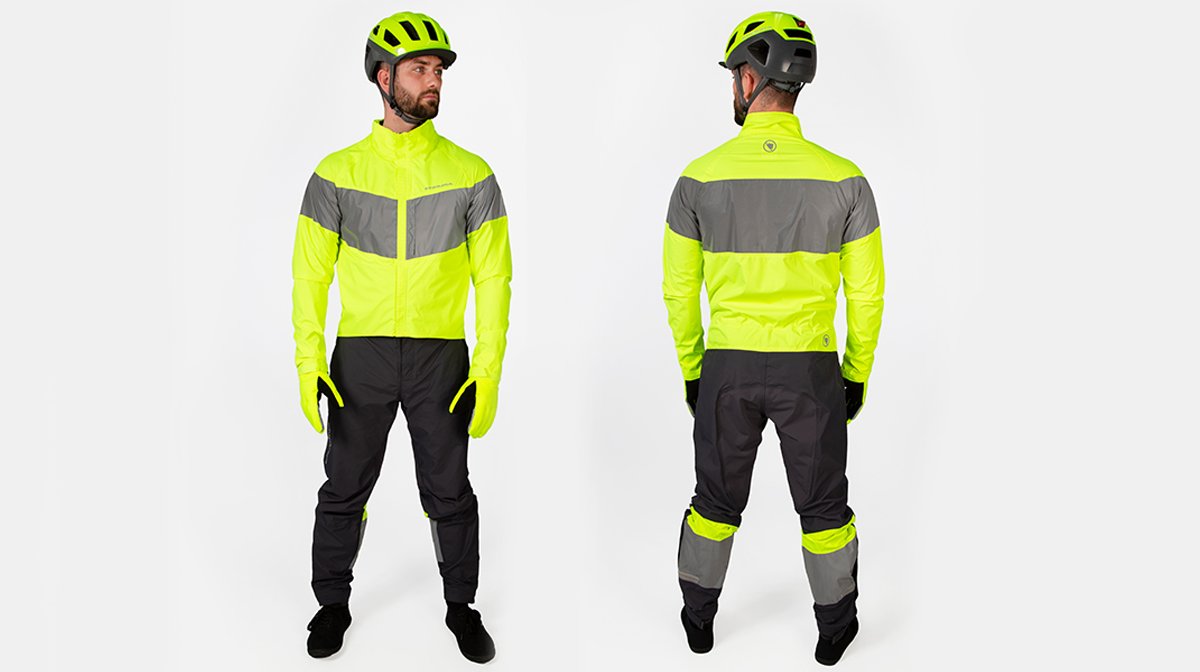 The combo is split like a jacket and trouser at the front for a comfortable fit that keeps crappy conditions zipped out. Like all of our Urban Luminite gear, the suit features strategically positioned large reflective panels provide night time visibility so you'll be as visible as you are dry and toasty.
Urban Luminite Jacket EN1150 (Mens / Womens) 
EN-what? The snappily titled BS EN 1150 sets the standard that high visibility clothing needs to meet so that the wearer is clearly visible in all weather and lighting conditions (bright daylight, rain, mist, dusk and darkness) to reduce the chances of getting a SMIDSY on your ride to work. Designed to meet the standard for leisure PPE, this Hi Vis urban jacket will keep you visible on the tough city streets day and night.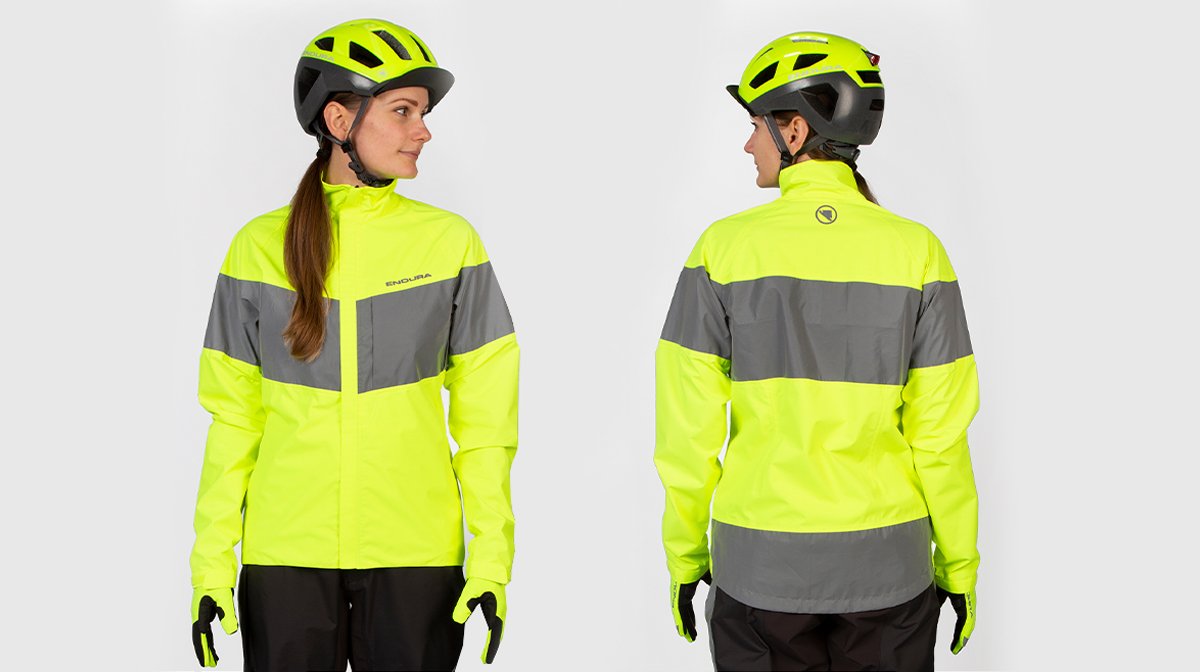 High performance waterproof fabrics protect you from the elements, while a long feature list including hand pockets, pit vents and a cosy collar make it a commuter essential.
 Urban Luminite Waterproof Pant (Mens / Womens) 
If you're looking to create the ultimate ride-to-work outfit but can't quite convince yourself that the onesie is the way to go then plump for these fully featured waterproof cycling trousers. Designed with the same principles as the rest of the Urban Luminite range they're made from a lightweight, breathable waterproof fabric with full seam sealed construction and a durable seat panel. They have a wide opening ankle so that they're easy to get on and off over regular shoes and poppers on the legs allow you to adjust the length and there are highly reflective panels for 360 degree night-time visibility too.
Visit our blog for Commuting Tips from the Endura crew and see you out on the streets!