Sometimes a 'stolen' ride is the best ride. The no-time-to-change, ride-in-what-you're-wearing kind of ride. Our iconic and ever expanding Hummvee collection is filled with casual but technical garments that outperform street fashion, leaving you ready to ride at a moment's notice.
We can't all have a magnificent Alpine backdrop for our lunch hour rides like Buschl here, but we can also choose Hummvee for our stolen hour smashfests. As suited to the cyclepath as it is on mountain trails and the workshop, the collection is rammed with great riding gear that's built rugged.
Steal Buschl's look – here's what he's wearing in the vid:
Hummvee Baggy Shorts – Where do you start to describe our 'hero' Hummvee Short. As one of the baggy short pioneers of the 90's, we conceived this best-selling multi-pocketed cargo short that served as a trusted workhorse to riders on both the trail and in the city. A versatile favourite, it comes complete with Clickfast Liner and a belt to ensure a perfect fit each time. Much copied but never bettered, Hummvee is the last word in riding cargo baggies for the no nonsense rider.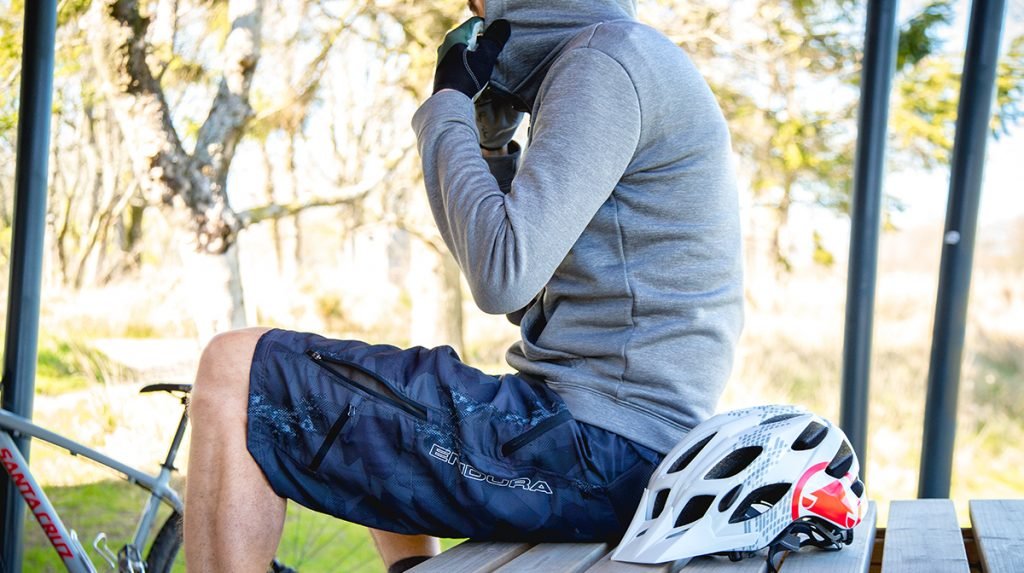 Hummvee Shacket  – everyone loves a portmanteau and everyone loves a shacket, even if they don't know it yet. The Hummvee Shacket lets you choose plaid or plain with its reversible construction. Choose to flip between the windproof shell or casual flannel plaid shirt options – whatever suits you. The lightweight insulation keeps you warm too.
Hummvee Helmet – one of the best selling helmets in our now vast range, the Hummvee Helmet is perfect for trail or mean city streets and comes in a range of awesome colours and we have a Youth version too, for wee-er riders.
Hummvee Lite Icon Gloves  – as worn by Danny and Kriss, the lightweight, minimal construction delivers a great fit and max bar feel and isn't short on durability. Did we mention that we've just released a limited edition version as part of our Kriss Kyle X Red Bull X Endura collab project?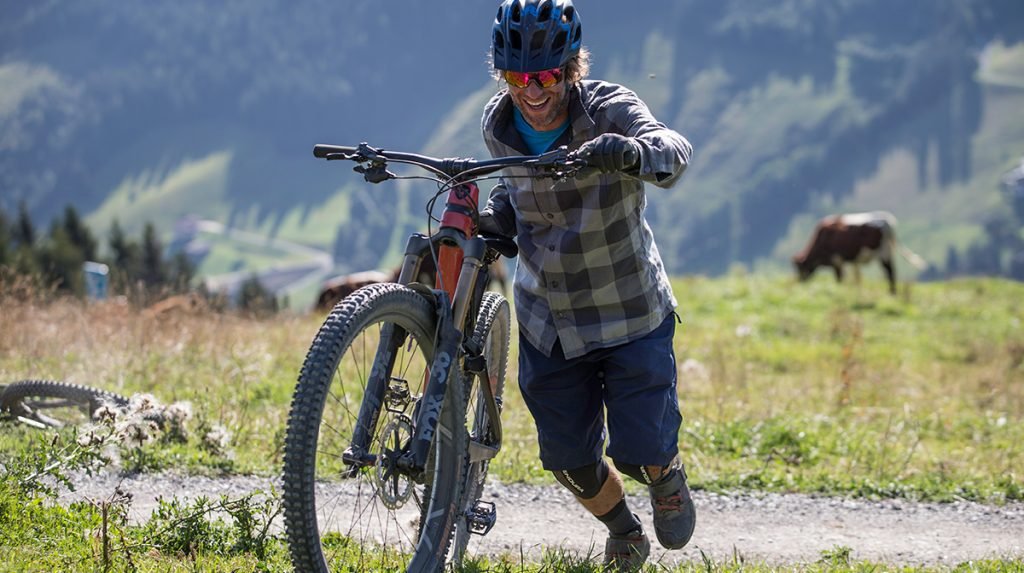 Hummvee Glasses – when the future is bright, you gotta wear shades. The Hummvee Glasses are lifestyle in design, but highly functional in performance, the mirror lens versions have anti-fog and super hydrophobic treatments and there's a clear version too that're still great, even when the weather isn't.
Buschl is also wearing the One Clan Light T in limited edition hi-viz blue.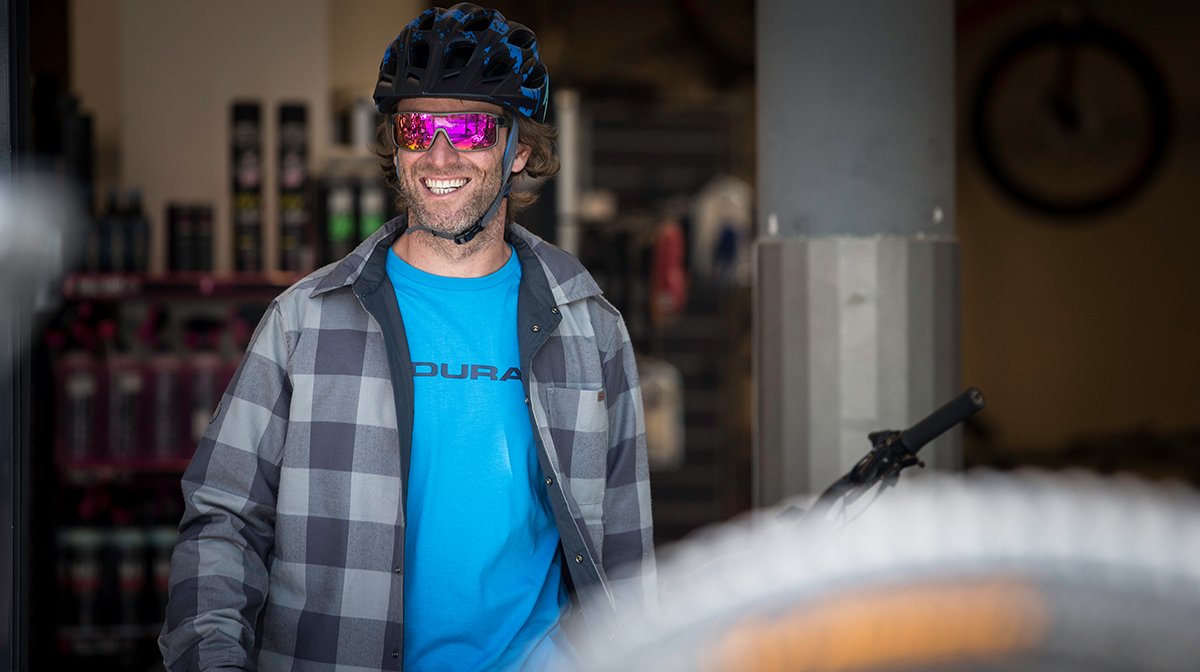 Find Hummvee at Endura dealers worldwide, in online retailers and endurasport.com / endurasport.net