Rather special. That sums up this brand new collab between Kriss Kyle, Red Bull and Endura. We've partnered with one of the most progressive bike talents out there, and the adventure sports power house that is Red Bull, to create a mini-collection that is part Kriss, part Endura, part Red Bull, and that's fully wildcat in style.
Kriss Kyle x Red Bull Collab Shirt – a riding shirt with extra Flair. If you've watched any of Kriss's jaw dropping edits, you'll know he can drop a flair from almost any object and this new, limited edition ride shirt is full of flair too. Made from a robust poly-cotton blend fabric for both durability and comfort it features an all-over print that includes mini versions of the Scottish wildcat himself.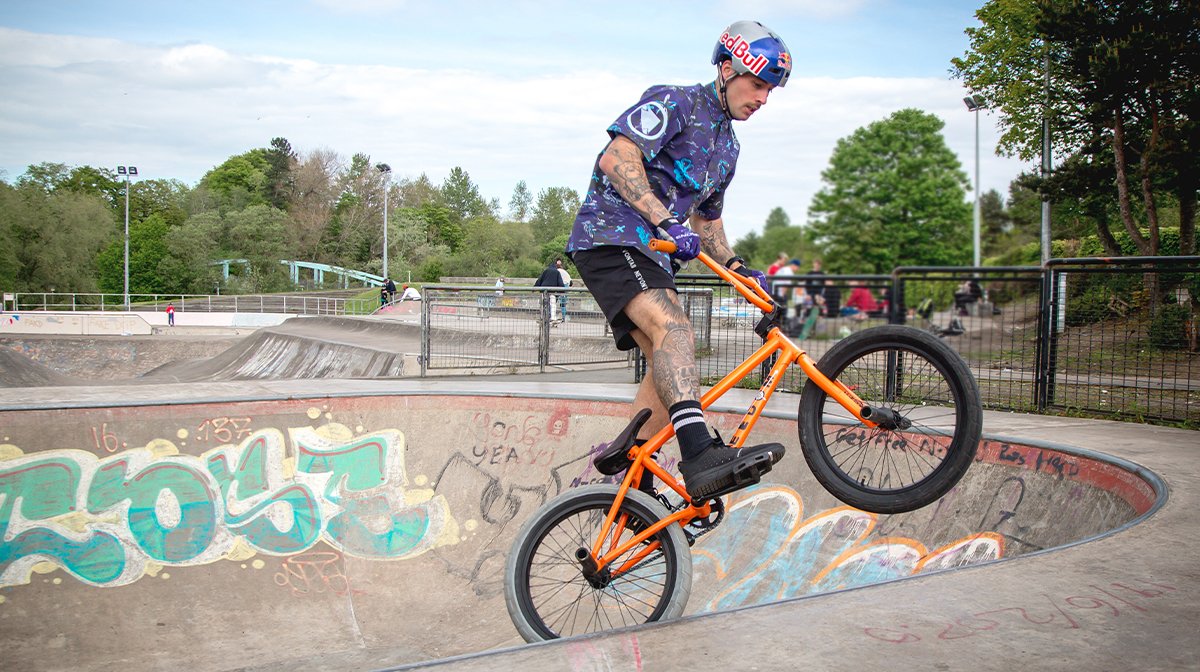 Kriss Kyle x Red Bull Hummvee Lite Icon Gloves – the glove of choice of Kriss Kyle, now available in his exclusive signature version. Kriss loves this glove for its lightweight, minimal construction that delivers a great fit and max bar feel and isn't short on durability. We understand that some people want as much connection with their bike as possible. That's why we have made these gloves with zero padding on the palm, delivering exceptional bar feel, whilst still being thankful for the layer of protective fabric covering your skin during the occasional spill.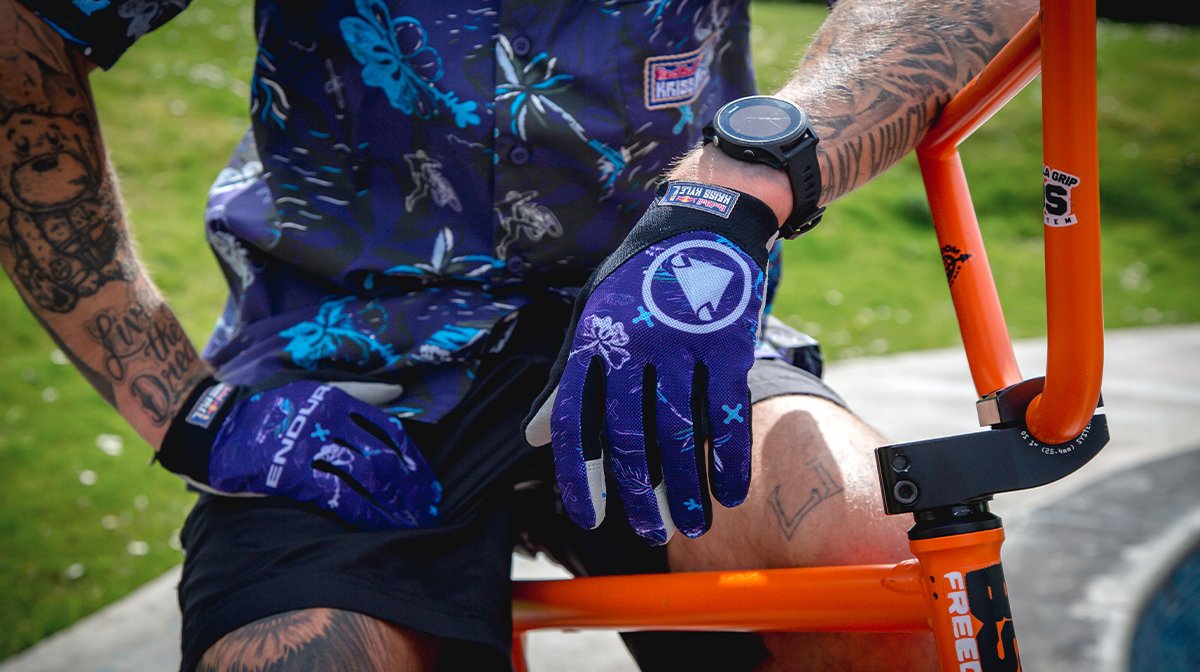 Kriss Kyle x Red Bull Collab PissPot Helmet– when we set out to design the PissPot helmet, the target was to pack as much tech in as possible but keep the classic BMX-style looks. The result is an industry beating, ultra-lightweight, well ventilated helmet with a great fit that is ready to shred the street, park and dirt. Kriss helped us to develop the PissPot, so it's only fair that we've created his signature model as part of this project.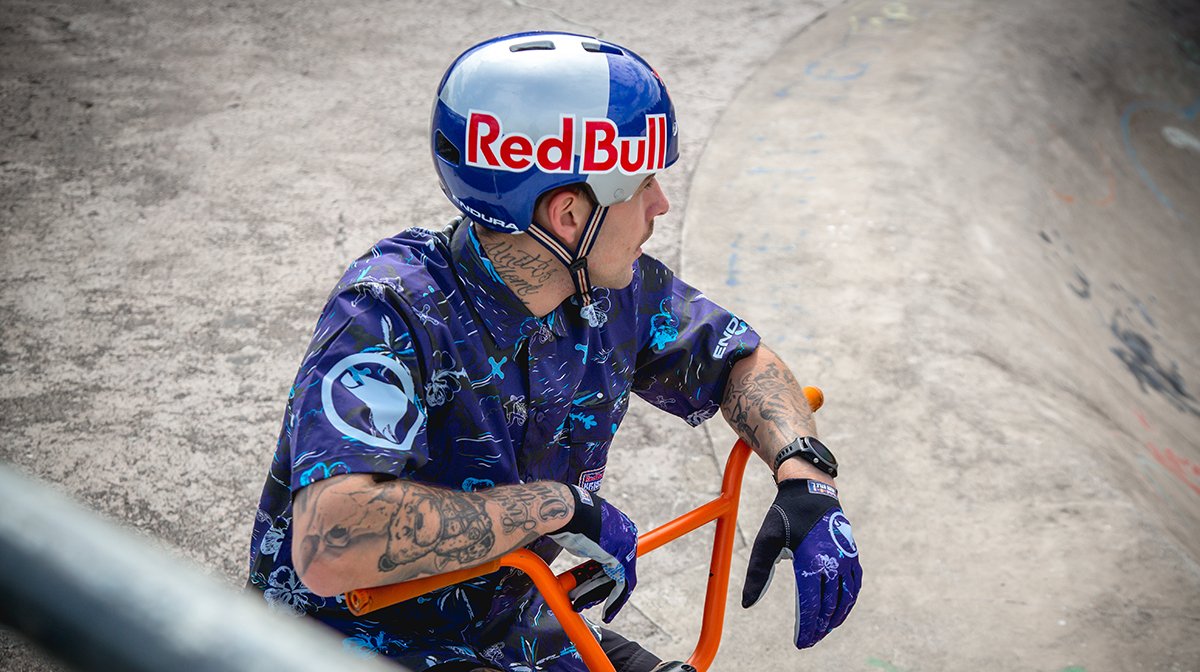 The Kriss Kyle mini-signature collection of shirt, gloves and a signature helmet are strictly limited edition and available through Endura dealers and endurasport.com (UK) / endurasport.net (US) now.