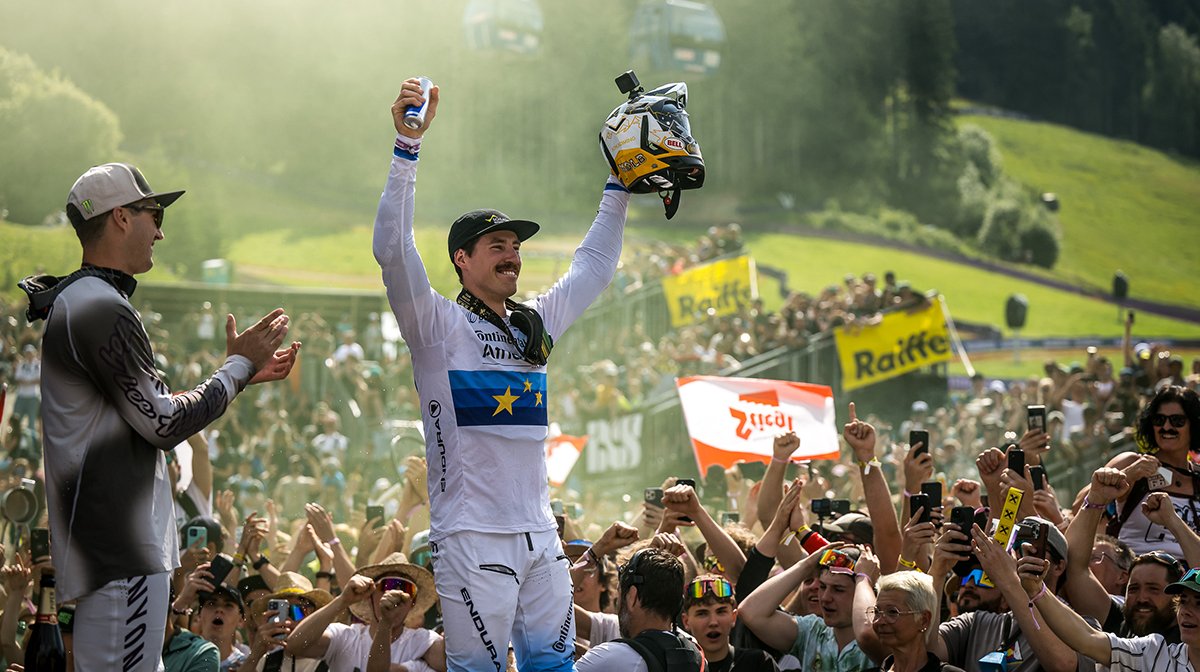 Andreas Kolb is one of the most exciting riders on the downhill scene and claimed a maiden World Cup victory with a superb win in front of home crowds in Leogang. The Austrian is now in his third season with the Continental Atherton squad and has marked himself as a contender every time he toes the start line.
We caught up with Andreas after Leogang of the for a quick chat about how his season is going.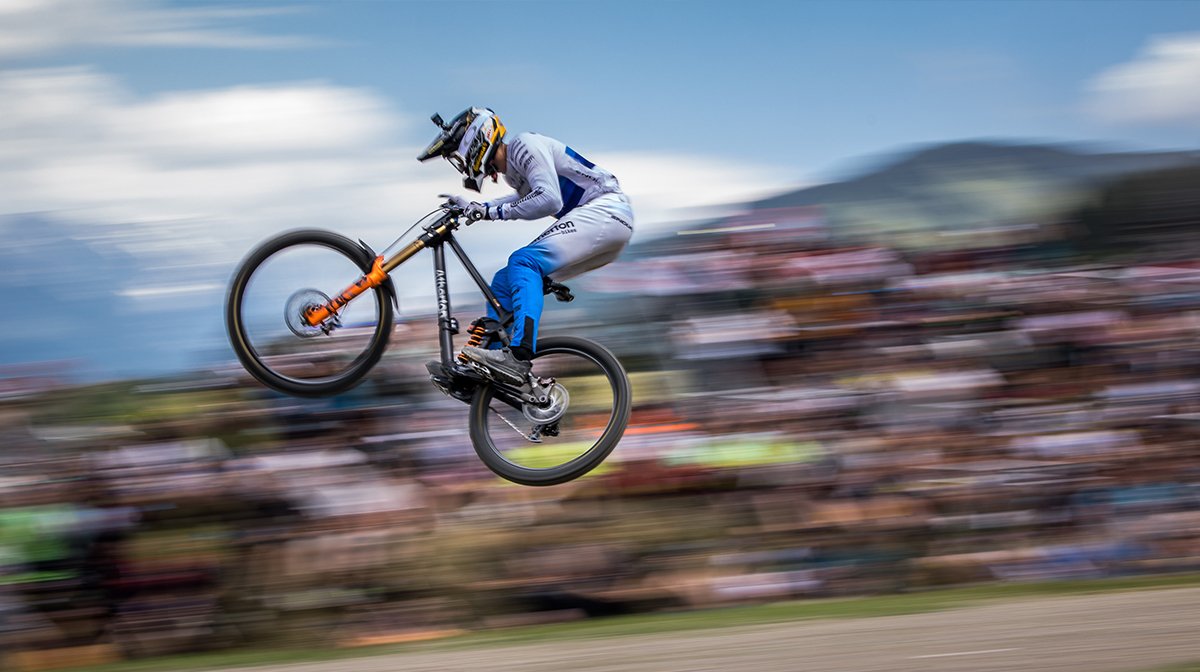 Whoop! What a weekend! How does it feel to be a World Cup winner?
"Yeah what a weekend! It still feels absolutely unreal. I was chasing that goal for so many year and finally I made it. Doing it in front of my friends, family and an unreal home crowd maybe it an even better than I ever dreamed off!"
Was it a float day or a battle against the track?
"I had some problems at the top, but halfway down I found my flow state and I got pushed down by the crowd."
Any tweaks to your preparation from Lenzerheide or trust the process?
"I couldn't really train in between Lenzerheide and Leogang because of a little injury on my knee. It just shows less is sometimes more."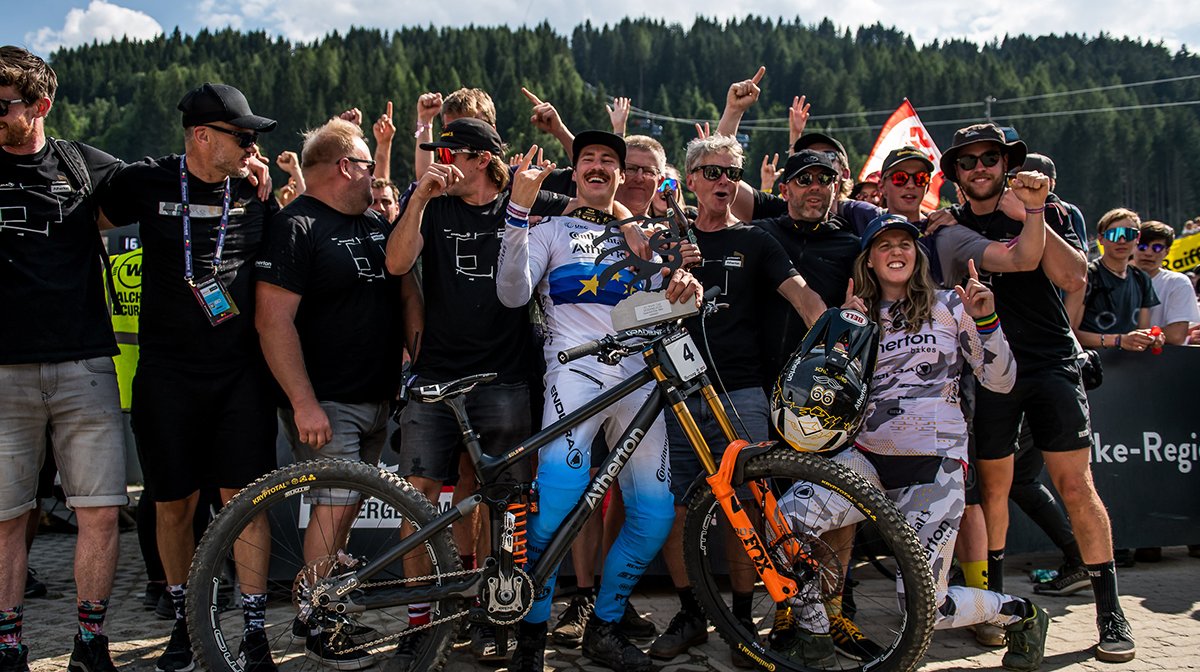 Who gives the best hugs on the team?
"Everyone! It's was so cool to see how happy everybody was. "
Big party or focus on the next race?
"Definitely party straight after the race, but now it's all focus on the next one."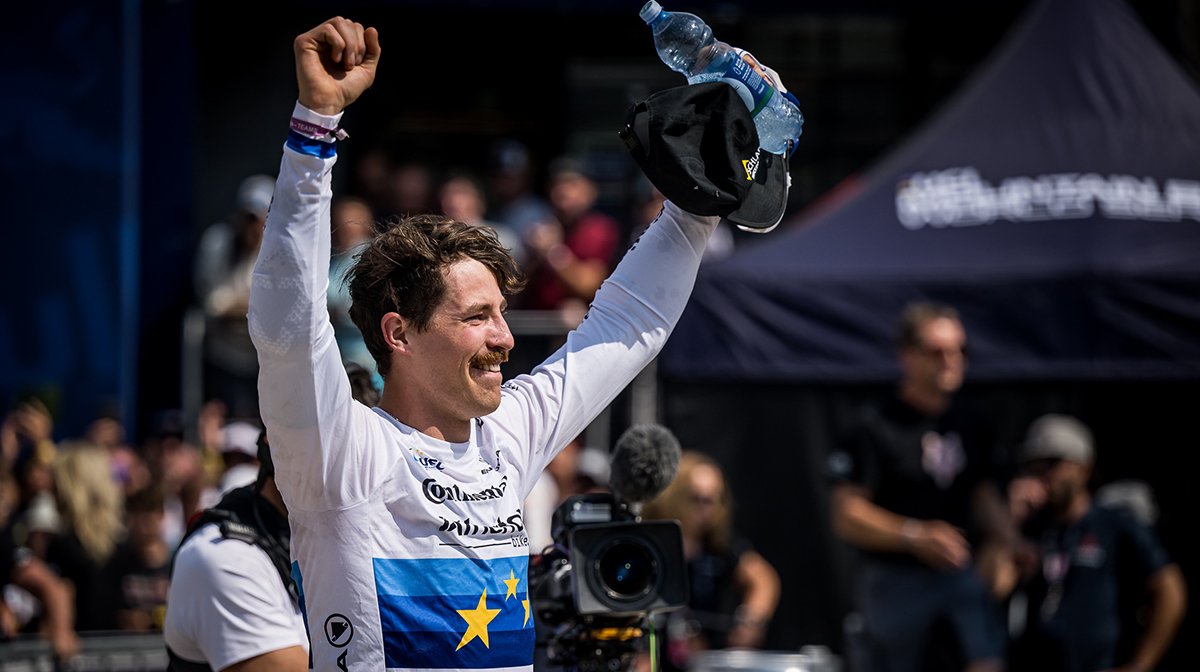 What does success in sport look like to you and how do you measure it?
"It's actually quite simple to explain. When you have given your best and thereby achieved your best, that is success. As soon as you are satisfied with yourself, that is success. There are always little things that contribute to it.
"When I think back to Lenzerheide, that was also successful for me, despite the fall. If you look at my pace, or the feeling on the bike was extremely cool, that is also success for me. Just to get the best out of yourself, to do everything from top to bottom, then that is already the maximum success. It doesn't matter if someone else is faster than me. In that case, he was simply better. But if I do my best and give my best, then that's success for me and that's what matters. Everything else comes by itself."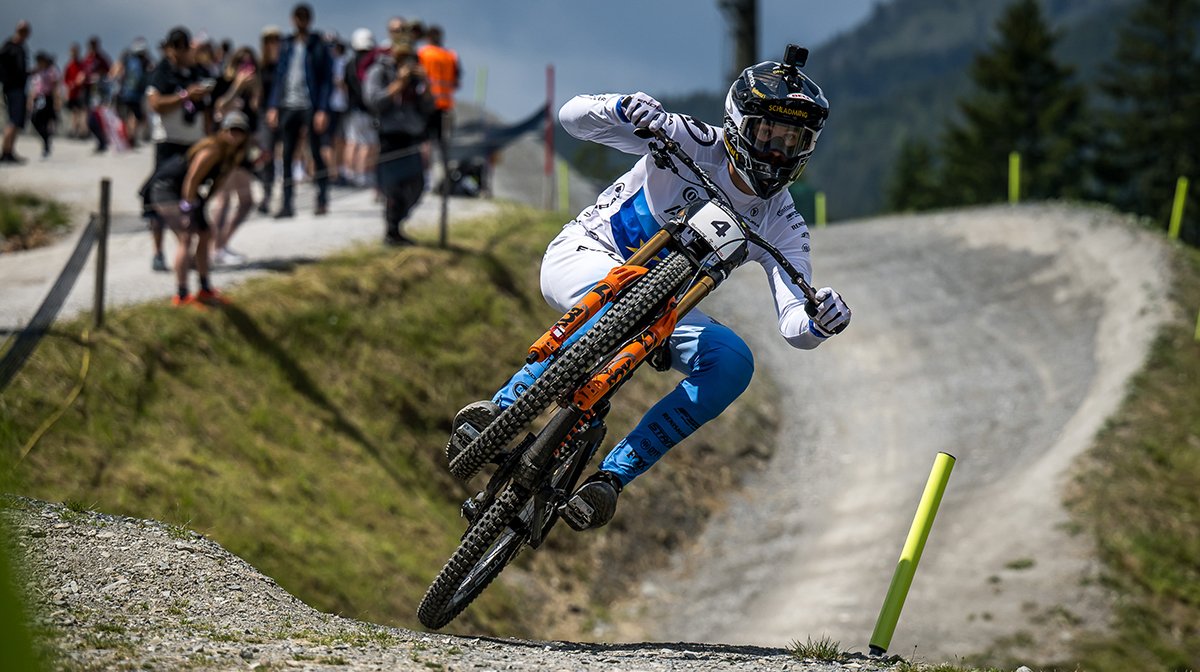 Since you mentioned that you raced in Scotland in preparation, where would you like to go biking in Scotland?
"I haven't ridden much in Scotland myself, except in Fort William and the surrounding area. But that's exactly where it's so awesome, I can only recommend it. But what would definitely appeal to me is the area around Innerleithen, especially for downhill races, I'd love that. Maybe this year before the World Championships it would be a good time to go there. Maybe we'll check out the Endura HQ on the way."
Speaking of Endura HQ. We are a very proud Scottish brand, what is your favourite Endura product that you couldn't live without?
"That is a very good and at the same time difficult question. I'm so happy with everything you guys have. But if I had to choose, I would probably go for the MT500 Freezing Point jacket, which is lightly lined. It's great for enduro riding, especially in winter, when I nearly always wear it. Even when it gets a bit warmer. When it's really cold, I just close it completely and it keeps me really warm. If it gets warmer, I just open it. It doesn't matter what the temperature is. Whether it's 5 degrees or minus 10 degrees, somehow it always works, which is really cool. You can never do anything wrong with the jacket. So a top product from my point of view for all colder days."
Photos: Continental Atherton