The ever expanding GV500 collection from Endura has you covered for all of your gravel riding – multi-day, epics or quick blasts on whatever surface lies in front of you. It deploys our favourite tricks, materials and technologies from the MTB and road worlds to create adventure specific garments that are ready to tackle every surface. GV500 is carefully designed to work as a system, supplying ample storage with a bulk-free, streamlined fit.

So, with your clothing sorted, it's time to think about the other kit you need to carry on your next gravel blast. We checked in with Endura's own gravel grinders to see what they tuck away in their pockets and cargo systems when hitting some sweet Scottish grav.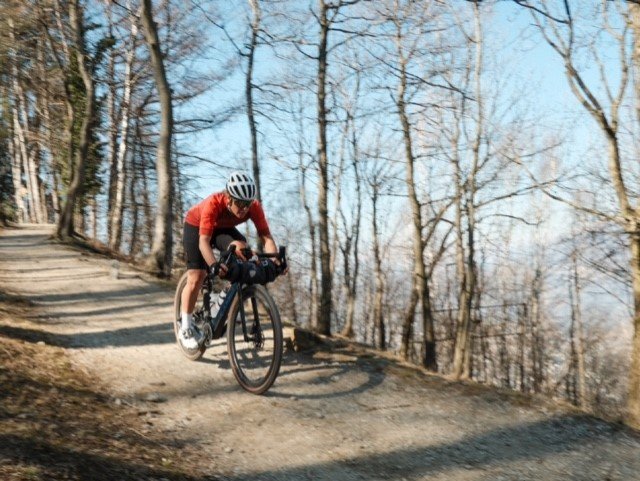 Pump, tyre plugs, levers, patches and a spare tube – tubeless tyres might have reduced the number of p-word, but they can still happen, and they seem to happen just when and where you don't want them to. Tyre plugs have saved our day in the past and a must have if you're running tubeless. Remember to carry a spare tube though, just in case…
Tools – a good multi-tool is a worthy investment, make sure it has a chain breaker and Torx key too. Even on shorter rides, we tuck a spare chain connector away, their weight penalty is nil and it might just get you out of a long scoot home.
Waterproof or windproof jacket or gilet – it might be because we do most of our riding in Scotland, but unless the weather forecast is totally set fair then we'd always recommend a waterproof shell – like our GV500 Waterproof Jacket. It packs down into a tiny bundle but is fully waterproof and highly breathable – like your own little force field to protect you against precipitation.
Food – gels and energy bars are great and easy to grab as you head out the door, but we're big fans of making your own energy rich snacks for riding too. Allen Lim's rice cake recipes over at Skratch Labs are really easy to make, nutritious and a break from the usual sugary snacks.
Emergency cash – we've long tucked away a rolled-up banknote in our bars, just in case you get stranded / need an emergency pie somewhere you can't use a card / phone to pay for it. New polymer notes also make excellent tyre boots in case you rip a sidewall too.
What have we missed and what would you like to see us develop for gravel riders? Let us know through our social channels – Facebook and Instagram.