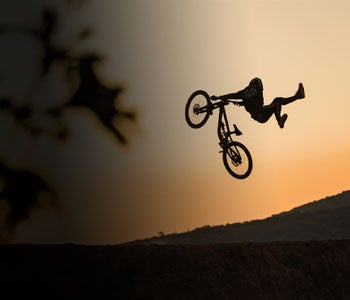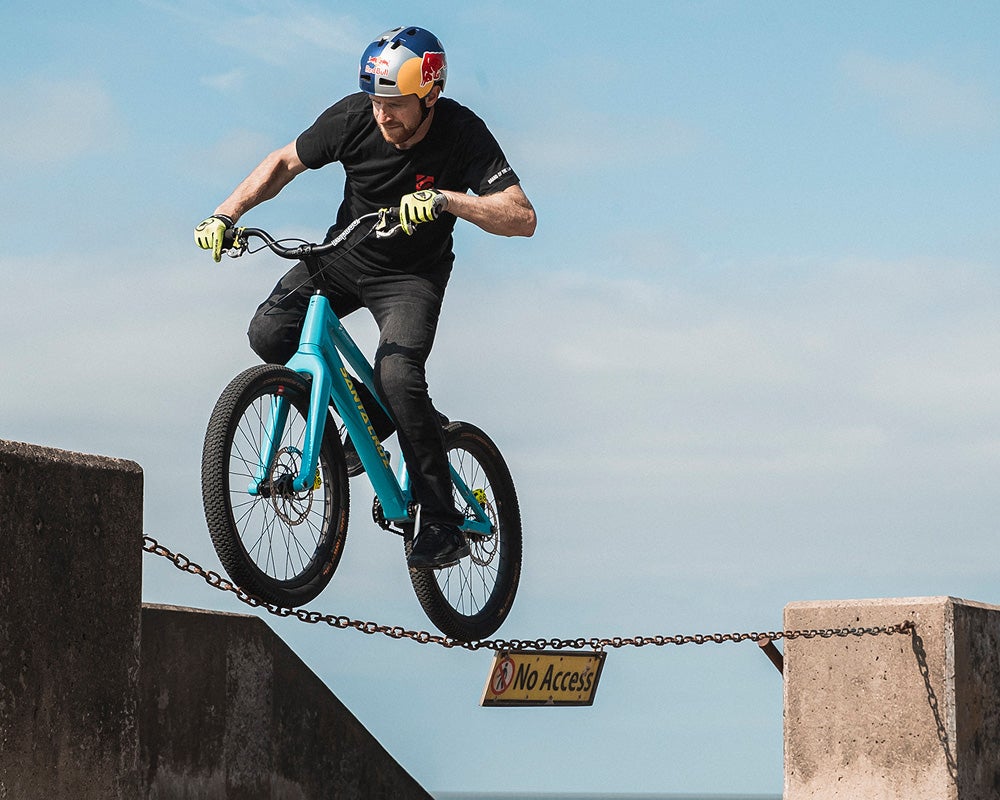 Danny MacAskill
Mountain & Trials

Endura and Danny MacAskill share a proud Scottish heritage and strong mountain biking roots. It is a powerful, self-confident partnership but also great for Scotland and reinforces this wee country's position as a hub of biking excellence.
We're stoked to keep Danny safe with our outstanding range of MTB protectors and helmets when he's riding at the bleeding edge of possibility.
Watch Now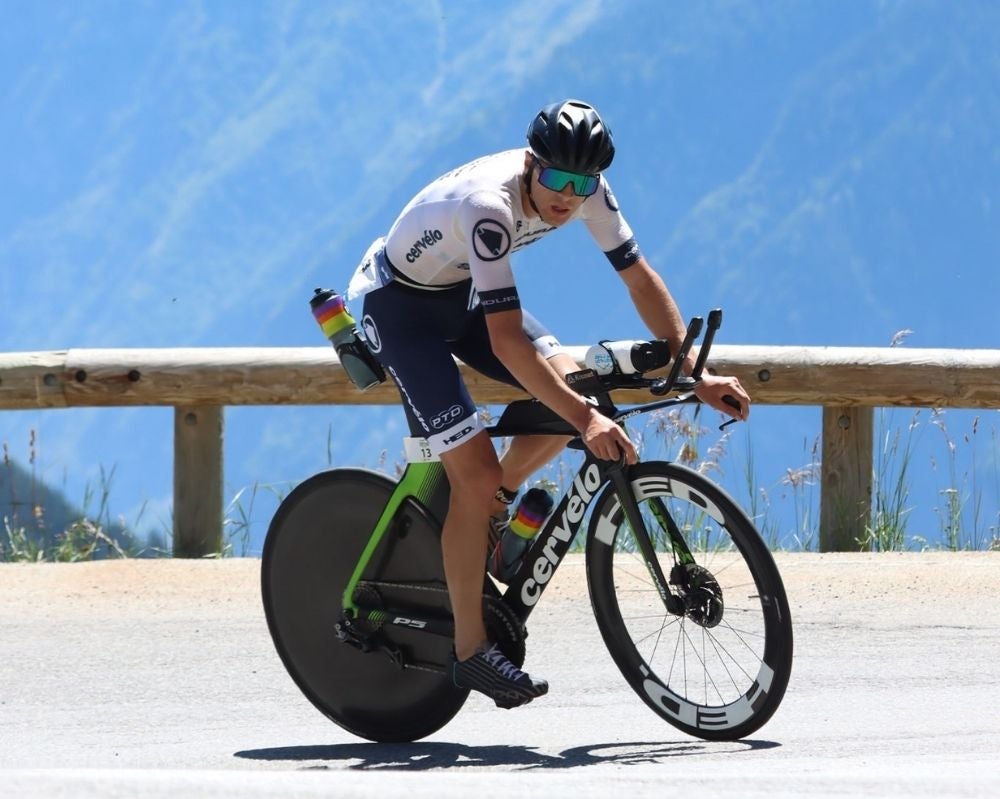 Lionel Chevalier
Triathlon

Long-distance triathlete Leon Chevalier had an action packed 2022, topping his 6th place finish at the postponed 2021 Ironman World Championships with a sub eight hour finish on his Kona debut for 7th overall. All whilst completing a Master's Degree in Chemical Engineering at the University of Bath. Look out for big things from the Frenchman in 2023.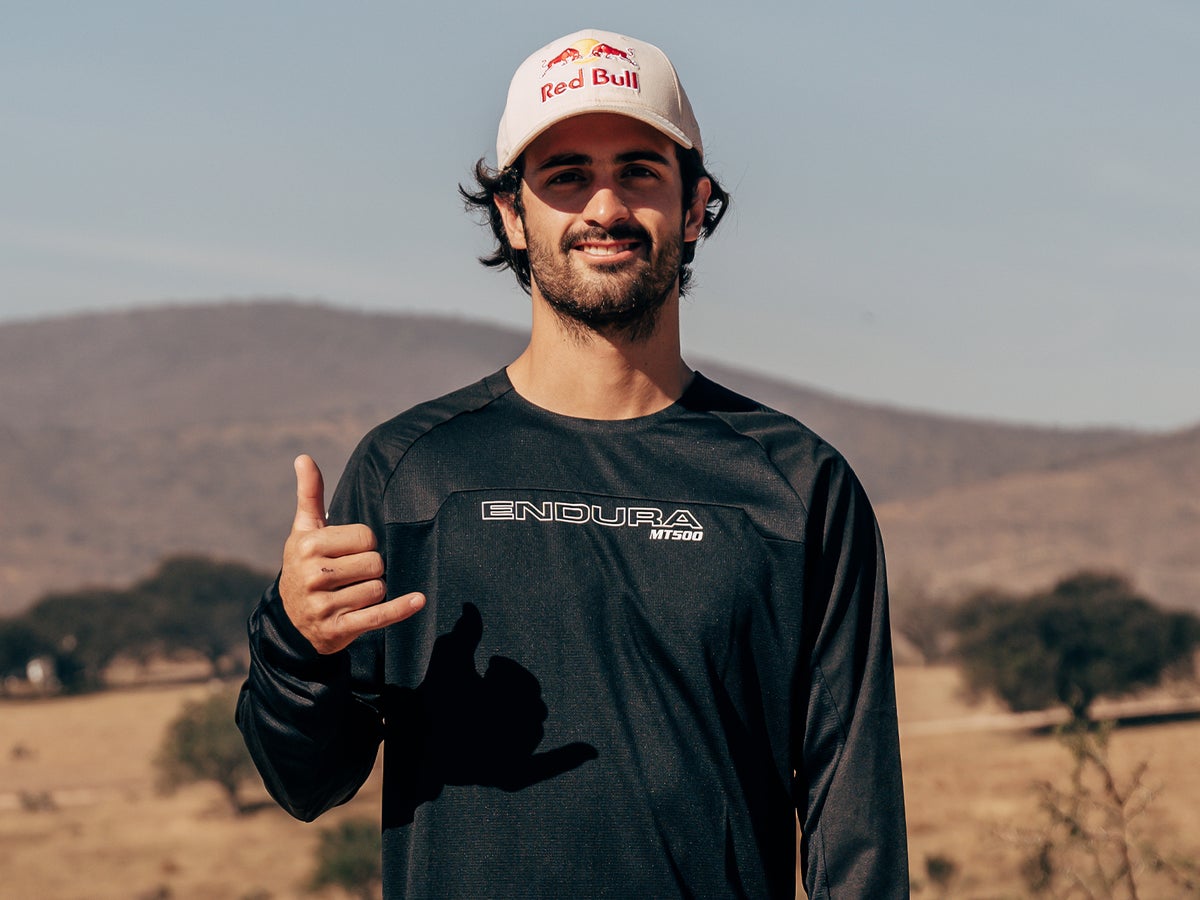 Johny Salido
Mountain
Juan Diego "Johny" Salido is a trailblazer for Latin American freeriders and was the first Mexican to qualify for Red Bull Rampage. Not only is Johny one of the hottest prospects in freeride MTB, he also founded Fortaleza Freeride Fiesta, a festival in Guadalajara, Jalisco that Endura are stoked to be supporting in 2023.

Watch Now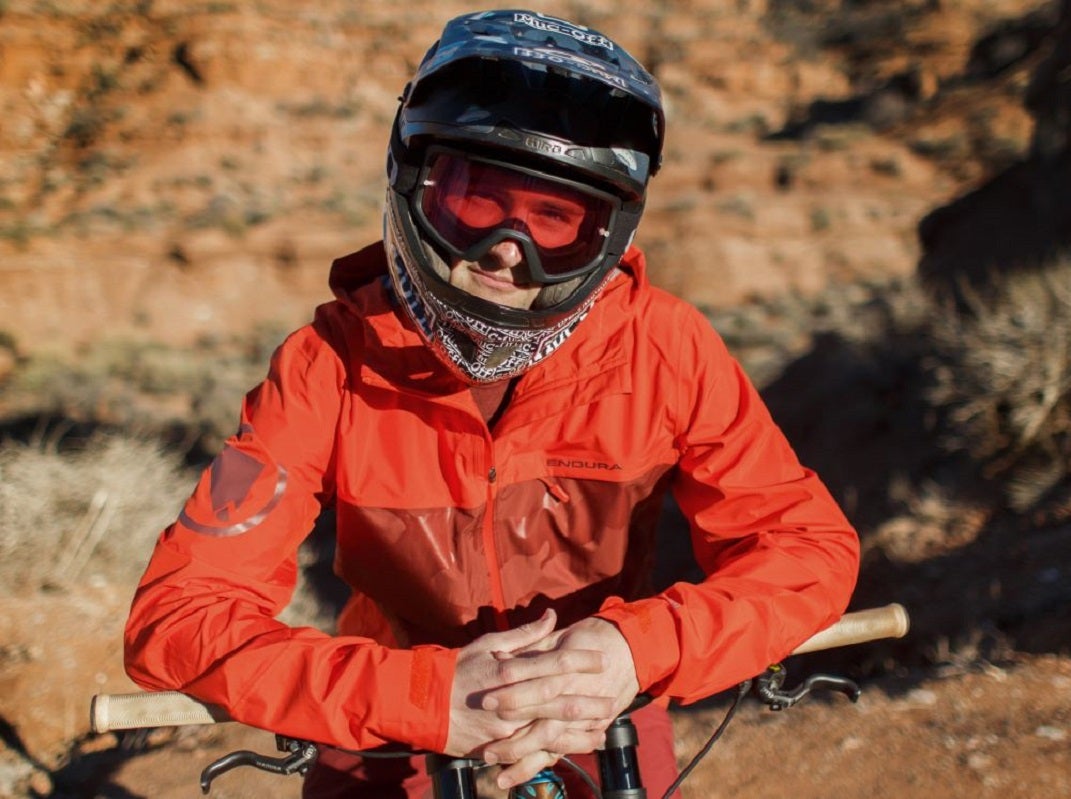 Reed Boggs
Mountain
A big mountain freerider who loves hitting big, gnarly, progressive lines. One of the leading talents in the new generation of freeriders, Reed put in a huge run in last year's Red Bull Rampage that has to been seen (and heard) to be believed.

Look out for him throwing huge trick after huge trick at Red Bull Rampage, Proving Grounds and Crankworx events in 2023.
Watch Now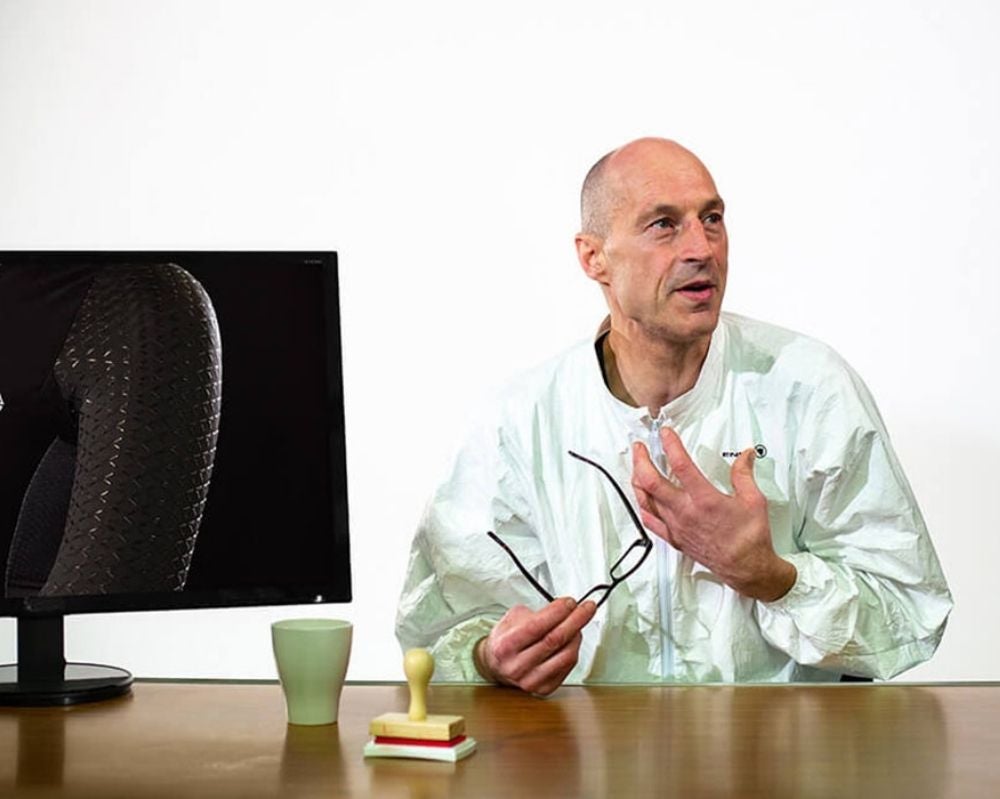 Graeme Obree
Road and Track

Ambassador for Disruptive Thinking / Disruptive Ambassador. Twice a World Champion, twice an hour world record holder and a constant innovator in pursuit of speed, Graeme Obree is no ordinary brand ambassador. Obree acts as our innovative catalyst, challenging our Product Development team with leftfield ideas and pushing us to re-think rather than just think.
Routinely dismissed as a maverick during his racing career, with the benefit of hindsight, it turns out that on many levels Obree was ahead of his time. Obree was a lone voice refusing to dope at a time when it was systematic in the peloton. He was one of the first to publicly break the taboo around male mental health. He rejected material status trappings long ago in favour of simple living with a minimal environmental footprint.
Watch Now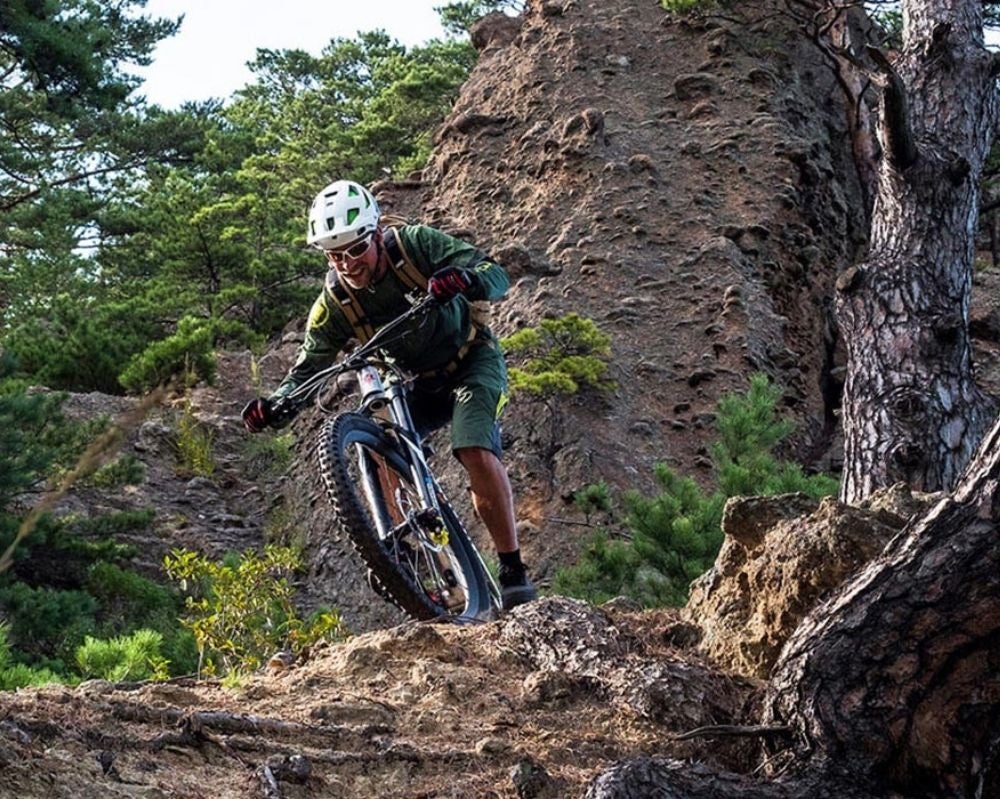 Harald Philip
Mountain
Harald Philipp is an Alpinist and mountain biker who has embraced the philosophy of 'flow' for his astonishing riding exploits. The soaring peaks that surround Innsbruck are his home trails, and he is at home riding on exposed ledges, several thousand feet above sea level.

An author, adventurer and public speaker, Philipp is an intelligent, creative rider who relies on Endura's MT500 range in high mountain ranges.
HARALD'S STORY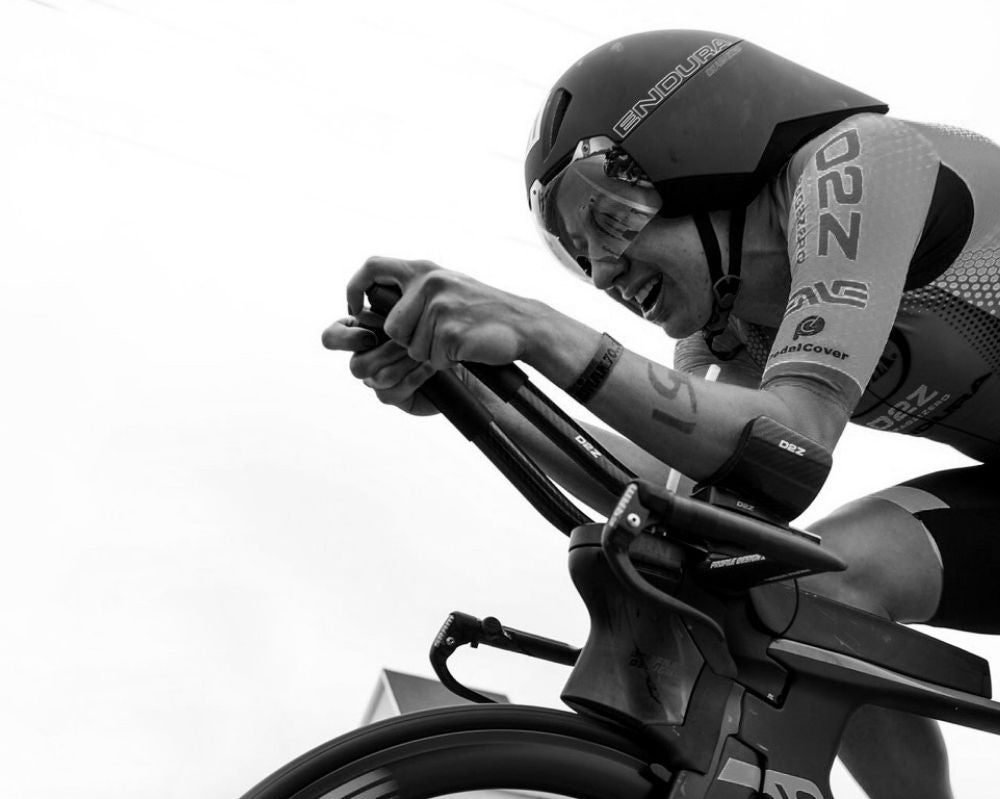 Kimberly Morrison
Triathlon

Having initially started racing triathlon whilst still at school, Kimberley returned to multi-sports in 2013 after a successful hockey career. Gaining experience in the Olympic triathlon initially, she claimed her first Ironman 70.3 title in Argentina in 2016 and has enjoyed considerable success at that distance since. A phenomenal talent on the bike, Morrison regularly competes in time trials for Team Drag2Zero.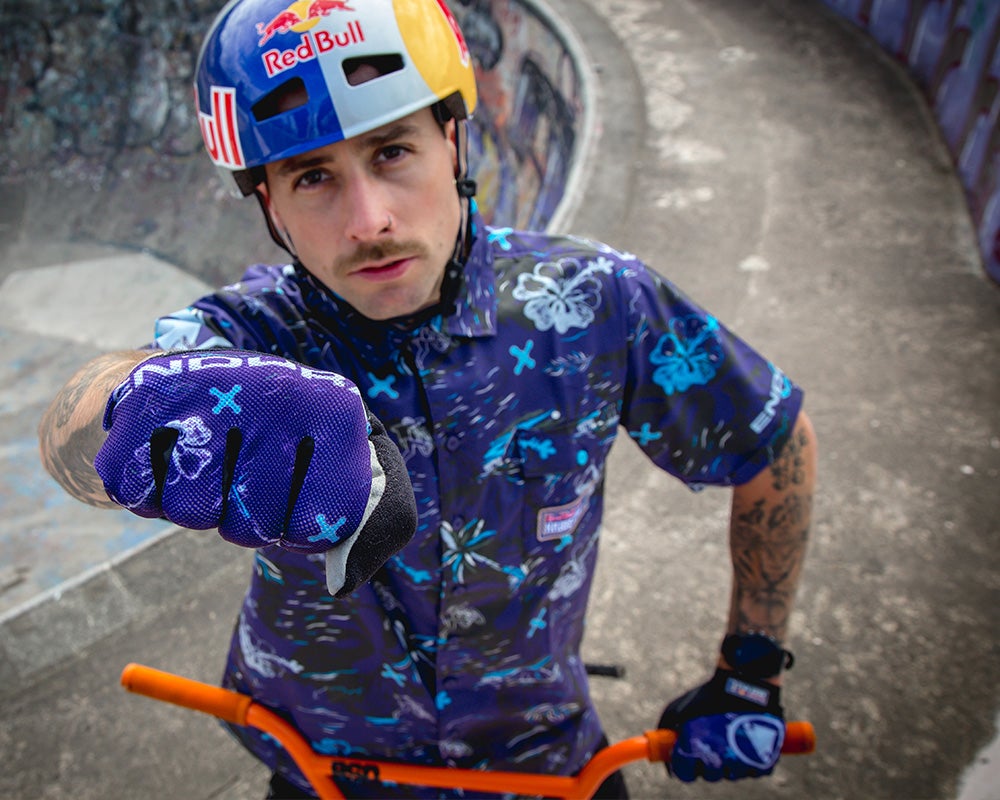 Kriss Kyle
Mountain & BMX
Kriss Kyle is one of the most exciting bike riders on the planet, his unique style melds BMX and MTB into a super-steezy style that's both jaw droppingly technical and super-burly.

Another Scot at the cutting edge of riding, Kriss wears Endura apparel and protection, including his own signature model Pisspot Helmet.
Watch Now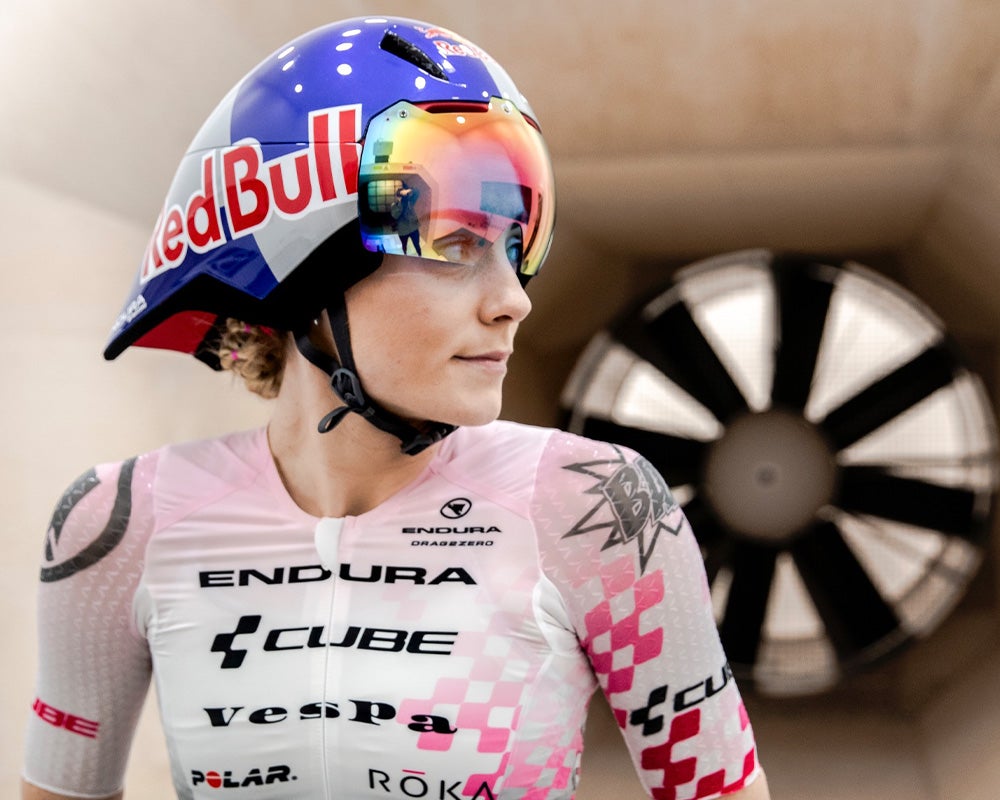 Lucy Charles-Barclay
Triathlon
Lucy Charles-Barclay is one of the biggest names in Iron-distance triathlon, a former Ironman 70.3 World Champion, who has finished in 2nd spot in Kona on four successive occasions, the latest in 2022 despite an injury wracked season.

Lucy will be looking to build on her strong comeback to racing in 2023, with a first World Championship title in Kona a firm target.
LUCY'S STORY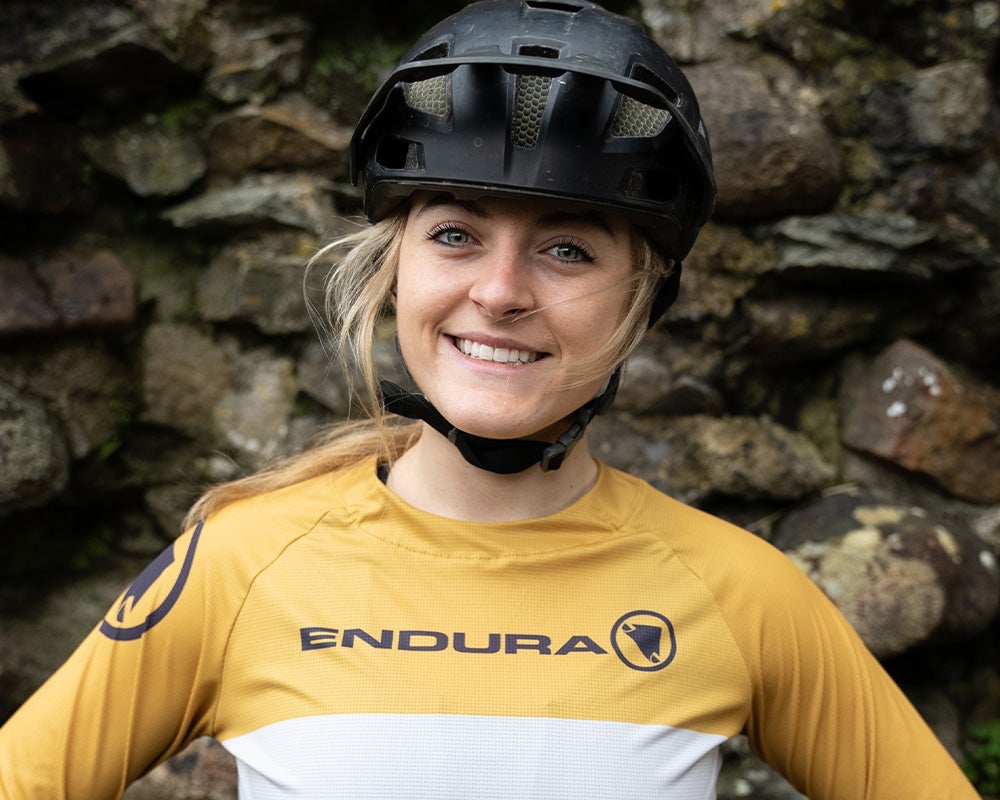 Mikayla Parton
Mountain
Fort William native Mikayla Parton established herself on the World Cup circuit in 2022, with two top ten finishes, including an outstanding Finals run at Nevis Range that saw her receive a rapturous welcome from her home crowd.

Mikayla will be a huge home fan favourite when the World Championships return to the hallowed slopes of Aonach Mor in August.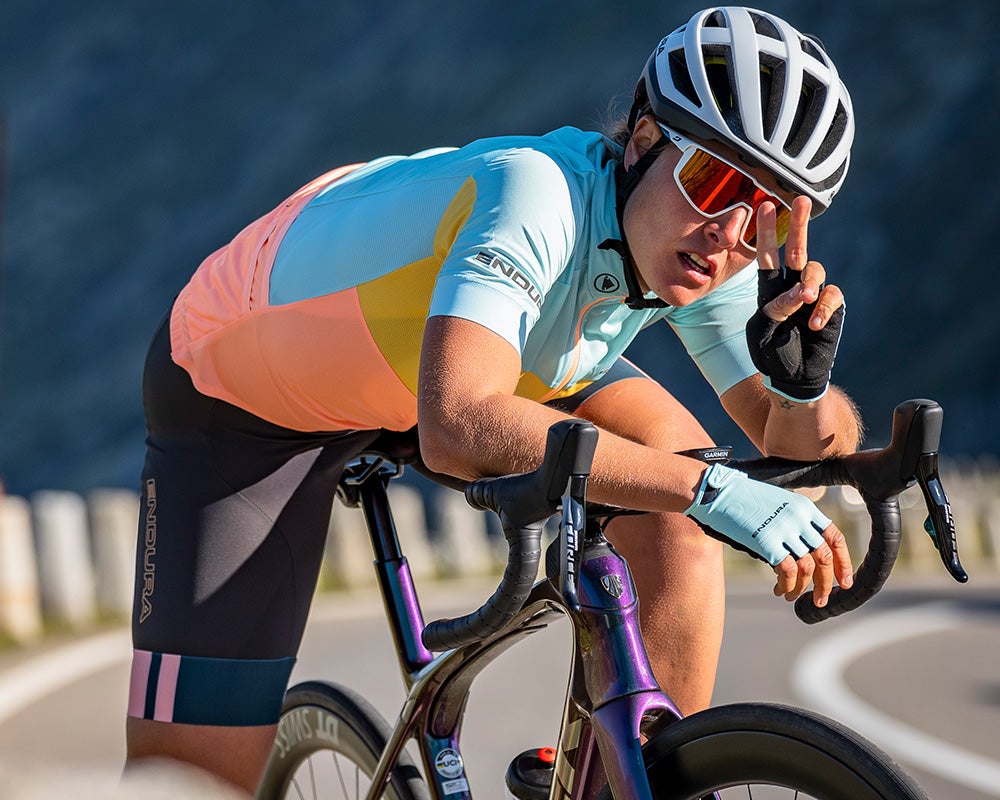 Nathalie Schneitter
eMountain
Swiss MTB racer Nathalie Schnieter holds two unique titles - as the first rider to pull on the UCI eMTB World Champion's rainbow jersey in 2019 and the first ever winner of a UCI eMTB World Cup in 2020.

An Olympian and World Cup winner and Swiss Champion in XCO, Nathalie has now turned her attention to eMTB racing and will be tackling selected events in 2023.
Watch Now