THE ENDURA "ONE MILLION TREES" INITIATIVE
Endura have just planted 1 Million Trees and will be CO2 Negative by 2024. Find out more about our sustainability stories.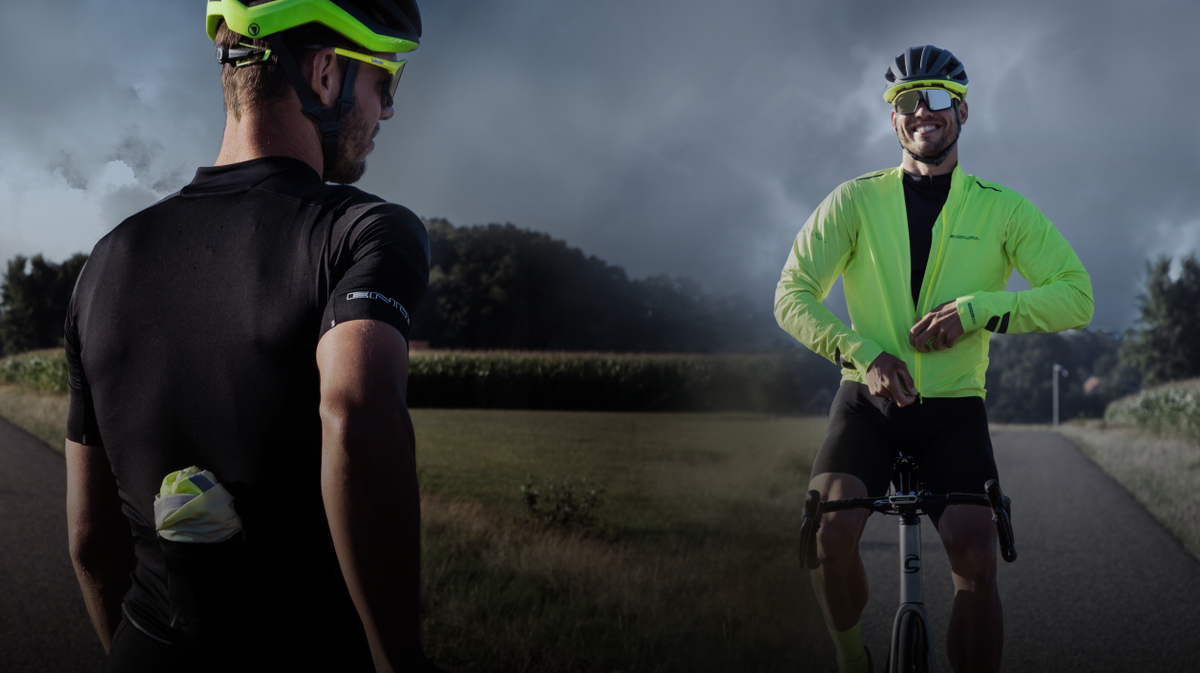 Engineered for battling the elements - The new Endura Pro SL Waterproof Shell Jacket
With the new Pro SL Waterproof Shell Jacket you're ready to battle the elements and enjoy your ride no matter what autumn throws at you. It's super-light and and packs into a nice little pocket-friendly package, so you might as well take one on every ride, just in case things turn wet and ugly.

Watch Now
Shop Now
Added to your basket
Sorry, there seems to have been an error. Please try again.
Subtotal: ( items in your basket)
Added to your basket
Sorry, there seems to have been an error. Please try again.
Subtotal: ( items in your basket)
Added to your basket
Sorry, there seems to have been an error. Please try again.
Subtotal: ( items in your basket)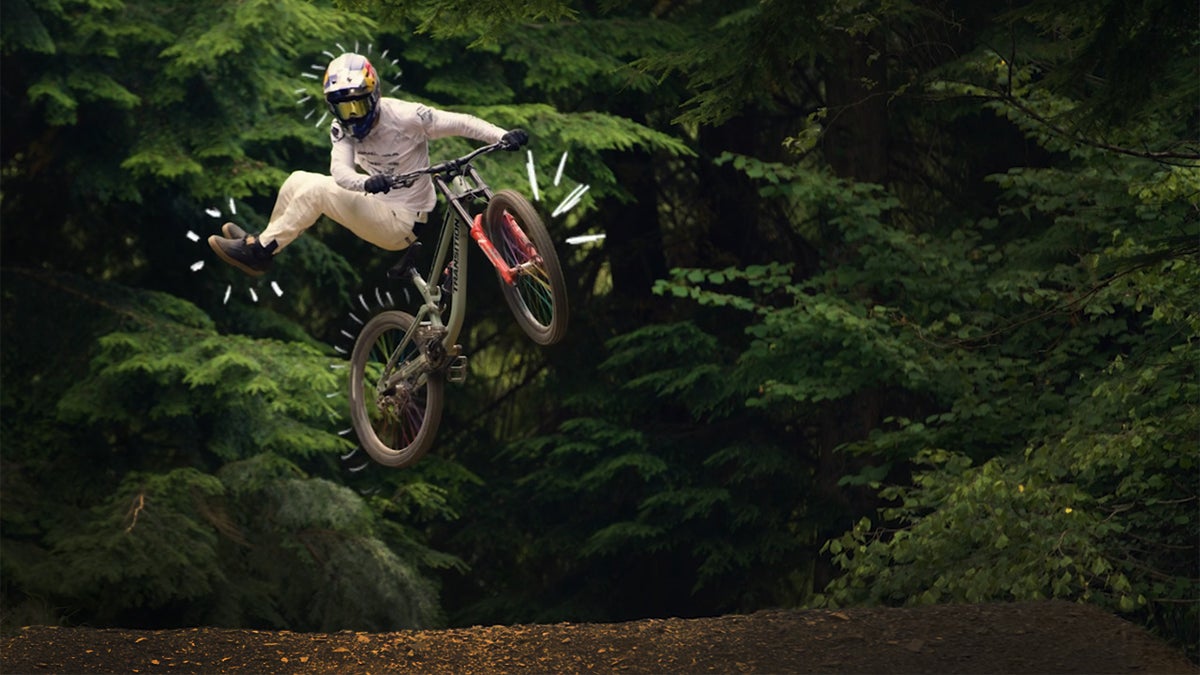 Custom Line - The only limit is your imagination.
As every rider knows, finding the right line can mean the difference between achieving spiritual nirvana and picking mucky gravel out of a freshly deskinned elbow. Finding that perfect bespoke line becomes something of an obsession, trying new and ever more creative ways to approach and perfect.
At Endura, we make clothing, protection and apparel that helps riders find their own custom lines – the custom lines on the trails, parks, paths and roads and the custom clothing lines we create for athletes, individuals, clubs, colleges and corporates. Watch Gee Atherton, Jim Monroe, and Johny Salido find their own custom lines while clad in Endura custom kit in our latest video.
Watch video
Endura Custom
Endura Helmets: Engineered for brains, by brains, transcript available
Endura Helmets: Engineered for brains, by brains
Heads. Quite important things really. Without them we wouldn't even be around. We certainly value them, which is why we not only apply all of our own engineering knowledge to them, but we also bring in key expert partners to make our helmets some of the very best out there. For 99.9% of the time, they just need to look great, be comfortable and offer great ventilation. For the other 0.01% of the time, the helmet needs to provide the best possible protection it can and here we offer up the triple whammy combo of Endura x Mips x Koroyd to really put our money where our mouth is in terms of rider safety.

Read More
Shop Now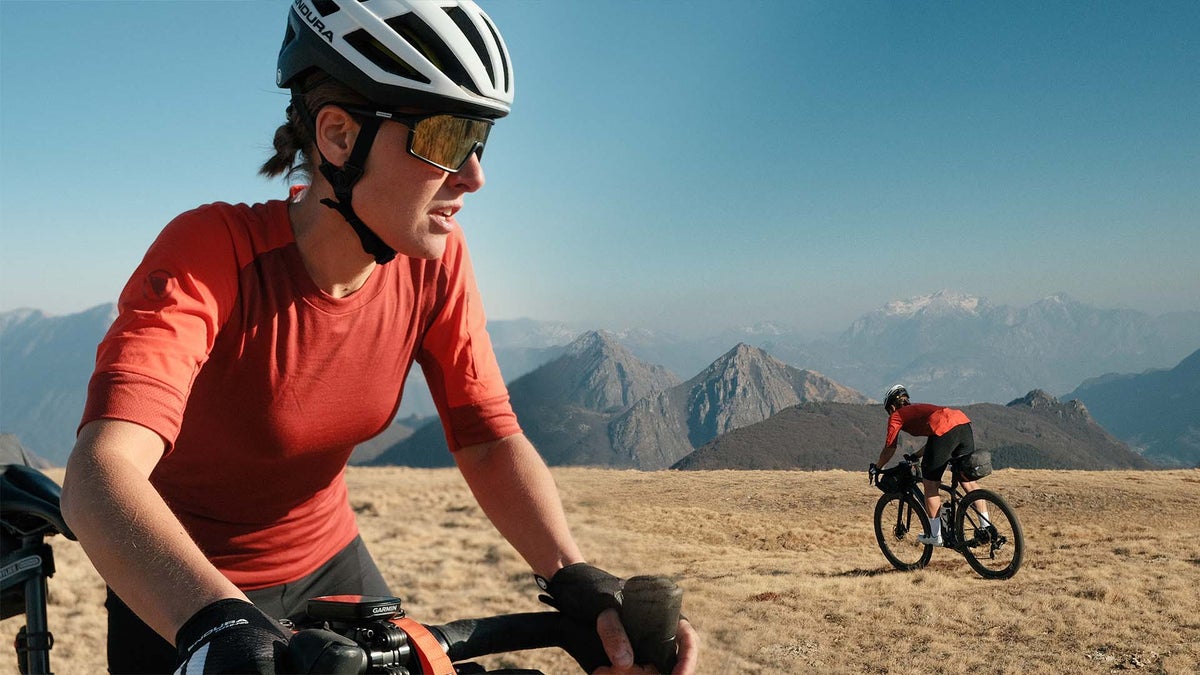 Ticino Royale – Nathalie Schneitter's Bond with Gravel
The new for spring 2022 women's GV500 jersey and bibshorts give all day, all surface performance that has been tried, tested and approved by world class gravel grinders and adventure cyclists. Designed with input from world class adventure cyclists and new-found gravel aficionados alike, the GV500 range deploys our favourite tricks, materials and technologies from both tribes, to create adventure specific garments that are ready to tackle every surface.
Watch film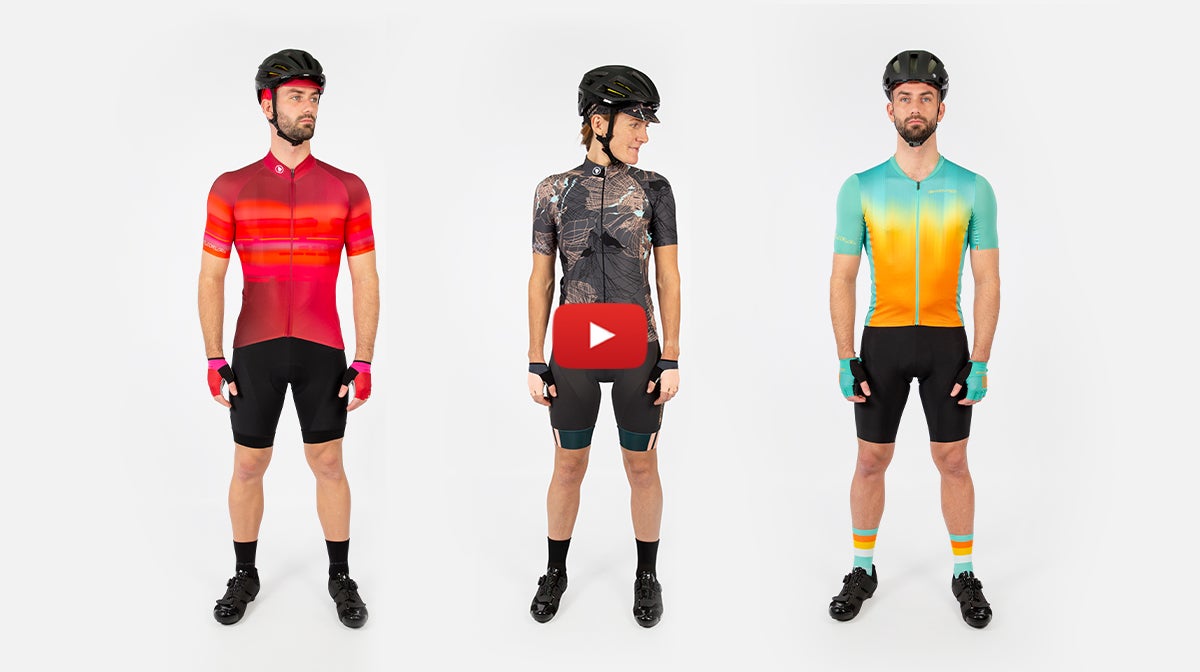 Road Lookbook - Spring / Summer 2022
At Endura we pride ourselves on engineering the substance of advantage, creating products that have been thoughtfully developed with the learnings of years outfitting teams on the men's and women's WorldTour circuits and brought a rack of game-changing innovation to help riders go further and faster.
Our Pro SL and FS260-Pro ranges have been refreshed for spring and summer with new colours to allow for committed road warriors to co-ordinate their outfits from head to foot like never before.
There's new limited edition kits for women and men to create mix and match outfits that can be as match-matchy or clashy-clashy as you like.
Watch the film
Shop Now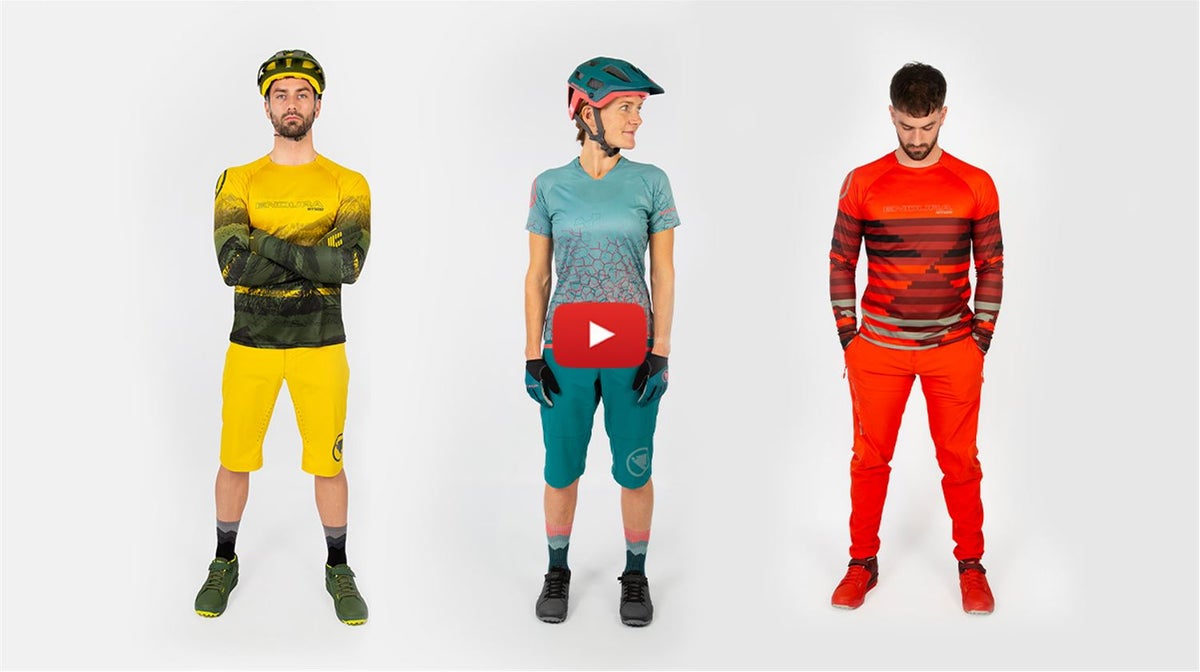 MTB Lookbook - Spring / Summer 2022
New season = new kit. The latest gear from our mountain bike ranges is now dropping into dealers, with fresh new looks for spring and summer riding, that has you covered from top to toe. There are new styles and new colours throughout our MT500, SingleTrack, Hummvee collections.
Watch the film
Shop Now
Stick or Twist?, transcript available
STICK OR TWIST?
Sticky situations. Not usually something high on the wish list and not usually something you want to find yourself in, with just one exception that is. When it comes to MTB shoes, a sticky situation is precisely what you're after, it's what you dream of, it's the goal, the very aim of the game. A non-sticky situation is at best a pedal slip, at worst it's painfully gouging a chunk of flesh out of your calf or losing a race. Not good, not what you wanted at all.

Step forward, pun intended, the all-new Endura MTB Footwear Collection. Crammed to the gills with technology and innovation to make your pedal stroke smoother, stiffer and more comfortable, with better power transfer and crucially a super durable sole made of glue... Okay, it's not made of glue, but it's as sticky as hell… which is precisely why we named it StickyFoot™.
Shop Now
MT500 Freezing Point for Deep Winter Riding, transcript available
MT500 Freezing Point for Deep Winter Riding
Reset the thermostat with the updated and expanded MT500 Freezing Point range and make even the coldest winter day a riding day. Our obsessive attention to detail is on show with the latest additions to our legendary MT500 range with right fabrics used in the right places and outstanding levels of insulation provided by innovative use of PrimaLoft Gold Insulation Active. We've listened to feedback from riders to make a number of improvements to create the ultimate cold weather riding kit.
Primaloft Gold Insulation Active boasts class leading warmth to weight ratio, tiny pack size, water-repellency, four-way stretch and superb breathability, making it the ultimate insulation for on-bike-wear.
MT500 Freezing Point's jackets, gilets, trousers and gloves equip mountain bikers and adventure seekers for deep winter riding.
Shop Now
High-Viz Road
Why is hi-viz actually the coolest gear on the planet? Well, that's because you look at your very best when you're seen, avoided and still very much alive after rubbing shoulders with motorists who just can't see you in that all-black number when the light is fading, or visibility is poor. And because we know some hi-viz can make you look like you should be riding a jackhammer not a bike, we've even made some that looks pretty decent too (though we say so ourselves). You're welcome.
Shop Now