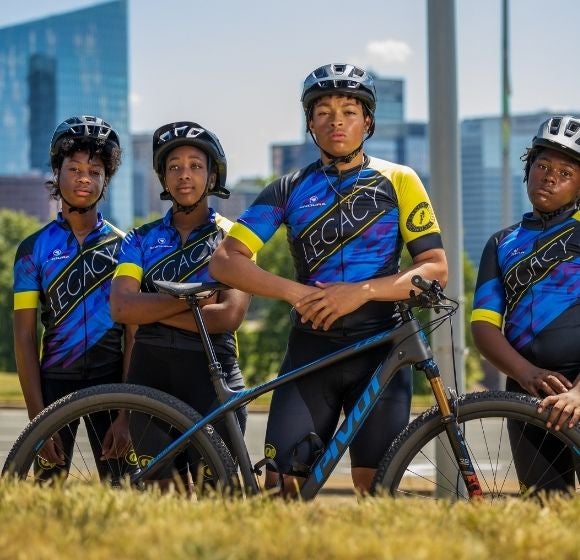 Do you remember your first time really falling in love with cycling? The moment you first realized it was fun, and pure, and this complex yet simple sense of freedom that you can gift yourself? Or How about the first time you pushed yourself beyond your perceived limits? When you really found your breaking point either mentally or physically? Or that first time you felt stronger after coming back for more?
Cycling can be such a useful way to learn how things work in relation to each other. Cycling teaches you about your body. It moves through the world around you and gives that world a new perspective, the feeling that your body can take you anywhere. What a privilege it is to be able to share that with others. The pure joy of cycling and really living in that moment is something a lot of us have taken for granted from time to time. But that purity is what keeps a lot of us coming back. At its core, the bike is just a tool. But it's a tool that brings all these pieces together. From our muscles, to our heart, to our brain, and the world beyond our body. It's a tool that can teach a sense of meditation, being centered in yourself, and a total presence in the here and now.
Would you give that as a gift if you could?
Richmond Cycling Corps is doing just that. And that's just the tip of the iceberg.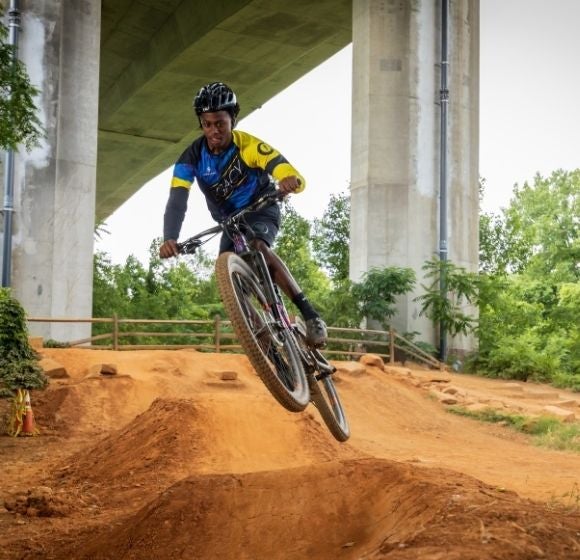 In 2005, Craig Dodson, as a semi-pro cyclist at the time, gave a talk at a recreation center in Richmond to a group of local youth from one of Richmond's toughest housing projects and the area's lowest performing schools. Through his experience at the rec center, Craig had a life changing wakeup call about his privilege and his place in the world. Showing up in khakis and a polo shirt, he quickly realized that there wasn't much information or insight he could share that would truly make a difference. That experience stayed with him as he continued to think about it for years.
The city of Richmond, and the state of Virginia has a long history of segregation and racism. A city and state still rich in Confederate statues and racist propaganda. Centuries of systematic oppression that still affect how so many people's lives are shaped.
By 2010, Craig had started the Richmond Cycling Corps and decided to try and help share the opportunities and resources he had at his disposal, and to try and share the life lessons cycling has taught so many of us that were privileged enough to grow up with it. But cycling was just the way into the program. A baseline for learning accountability and responsibility.
RCC is now being led by Matt Kuhn, who's been with the program since first becoming a volunteer in 2015. The program has evolved into so many aspects of community outreach and youth programs that extend well beyond just bikes. Cycling, and the life lessons it has taught so many of us, is just the first step for so many of the programs' participants.
Since its inception, the Richmond Cycling Corps has grown into many more areas of outreach and community integration.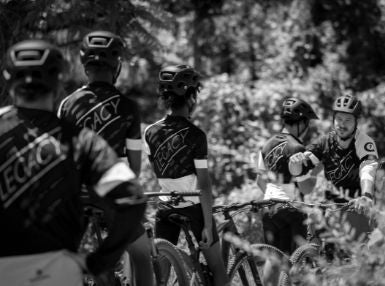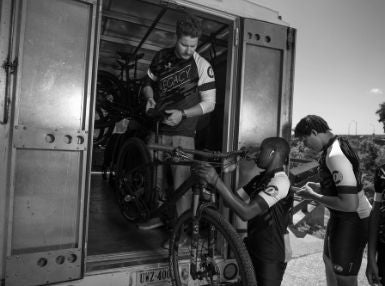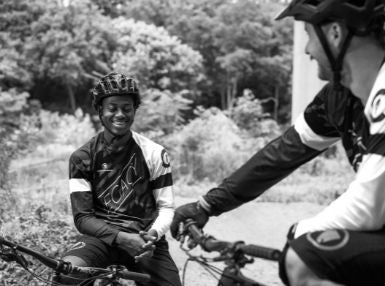 In 2014 RCC started its first high school cycling team. It is the nation's first inner-city cycling team. Based out of a public housing neighborhood with youth coming in from five different public housing projects. The RCC team in their first season fielded two Varsity (High School Team) riders, some top 20 results, and a first year rider who ranked in the state of Virginia's Varsity top 25.
Two years later they opened a store front using a repurposed shipping container called The Kickstand, right on the Virginia Capital Bike Trail. The Kickstand is not only a bike shop with sales, service, and bike rentals, it's also a stand-alone income generator for the program. The Kickstand is run by RCC's members and its Alumni, and they would be happy to rent you anything from a fat bike to a tandem.
By 2017, RCC had started its own school to help foster one on one relationships with school students that weren't getting what they needed from the public schools. A physical school, where you can show up, and get one-on-one help and tutoring. Although the physical location has been temporarily closed due to Covid, to this day RCC is supplying one-on-one support and helping them get their diplomas through on-line learning.
The program has evolved so much, and into so many other avenues of the community and community development that it's become a part of a lot of these young people's lives. They have built such tight bonds with some of the families involved in the program, that it's not uncommon for some of the core staff to show up at member's homes if they're late for school. To make sure that they're fed and checked in on. Even to drive them to court dates if they're having legal trouble.
All it takes at times for someone at such a pivotal age, is someone that will continue to show up for them and stand by their side. Isn't that all that most of us really want? Outside of a little guidance through our growth spurt years, just someone to be there by our side, listen to us when we speak, and validate our experience.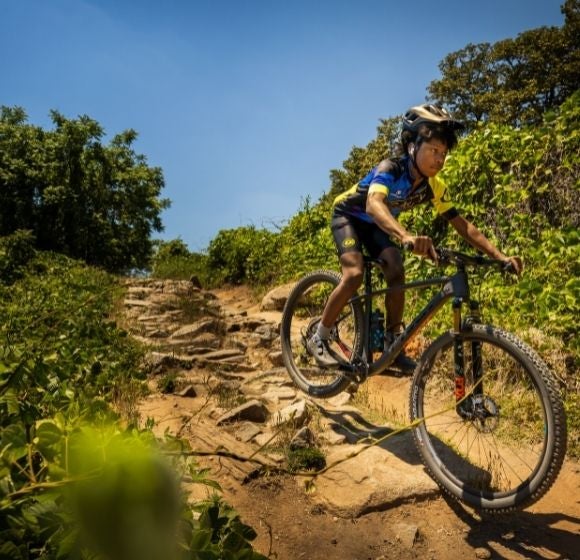 The lessons cycling can teach you about yourself, and on your own terms, are just as important and can be incredibly complimentary in your developmental years. Everything from self-reliance, tolerating pain and discomfort, and even learning boundaries.
When the simple tool of cycling, the freedom to roam, or even a gentle guiding hand to show you a path can change your whole direction. It can be a tool for self discovery, or even give you something worth fighting for.
Cycling however is only about 20% of what RCC actually does. After coming out of a tough 2020, and Covid affecting so much of the one-on one aspect of the program, RCC has some good things on the horizon to finally look forward to as the world collectively tries to get vaccinated and gain some sort of herd immunity.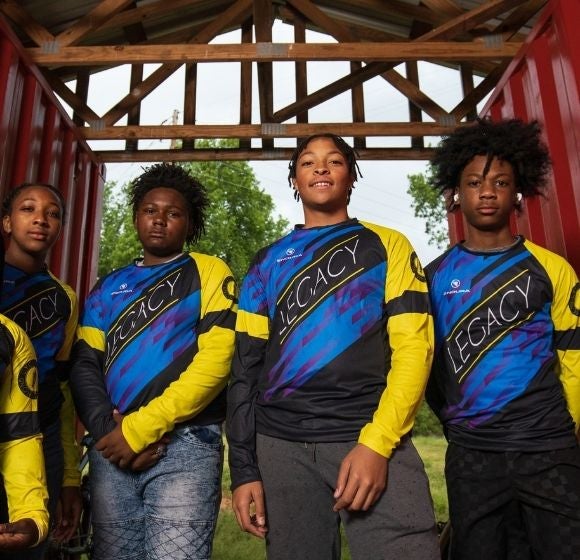 The start of May signifies their first race for the 2021 season, and everyone is a mix of excited and apprehensive. This season will have about 14 RCC member's ready to race, and all riders are fully geared up in Endura for the race seasonand also training. Bikes are tuned up and ready, and this season has a new Covid race protocol that will take some getting used to.
RCC is also currently trying to find a new building to house its program headquarters and school after having to give up their physical space during the peak of the lockdown and halted in-person learning. Matt and the rest of the RCC staff. Alumni, and program members are excited for a fresh start in a new space as well as move the nine members who are currently being tutored with online classes, back together into a classroom together and resume their one-on-one schooling.
Through some added financial help from Endura this season, RCC is also hoping to build some additions to their Armstrong Bike Park, like an outdoor gazebo or more bike storage.
After six years with the program, Matt consistently sees that it's biggest strength is the relationships they've built and the relationships they continue to show up for in every aspect that they can.
So, in simplest terms, Richmond Cycling Corps is a community outreach and community support program disguised as a cycling program. RCC extends well beyond just cycling. And if you're a part of the program, you're treated like family.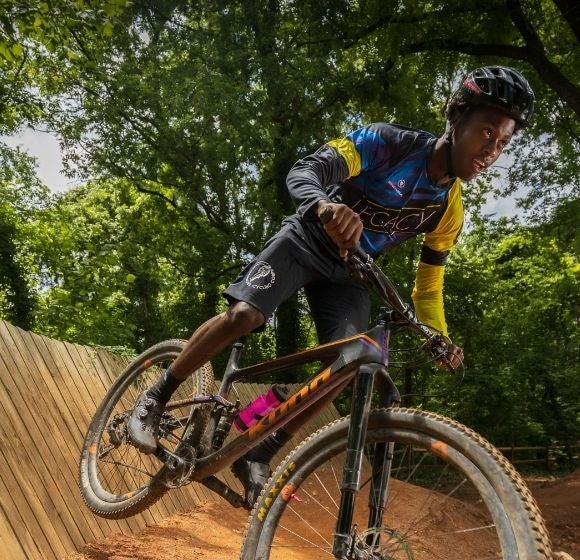 FOOTNOTES Words by JP Bevins, Photos by Robin Pyle. Richmond, VA, USA