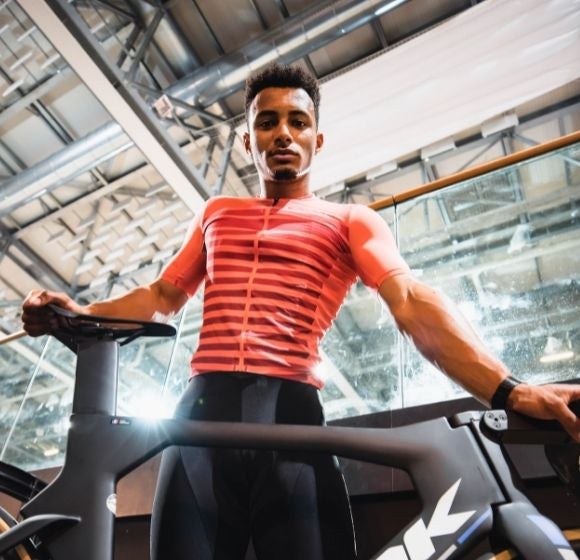 THE INTENSITY OF TRACK CYCLING
Florian Grengbo - sprinting to Olympian heights
Florian Grengbo, just 20 years old and French team sprint lead-off rider at the Tokyo Olympics. Rather less glamorously, his cycling career started wrapped up in Endura winter kit riding in the shadow of the Alps.
Inevitably, most track riders start their cycling careers on the road, but you probably don't expect them to start in the French Alps. "Well, the thing is that in winter Bourg-en-Bresse can be cold and wet, so...I needed Endura kit." 20 year old Florian Grengbo makes this observation without reflection, simply a statement of unprompted fact. I can't help but laugh, because it seems so incongruous. A world class track sprinter, a world champion and an Olympian whose cycling career started as a schoolboy squelching through dank days in the shadow of the Alps, clad in Endura's finest winter wear. He could be any rider anywhere, on any ride.
Grengbo laughs too. "I started riding when I was five and rode with the local club, the Ecole de Cyclisme Bourg-en-Bresse and I did OK, I really enjoyed it and I started getting some performances on the road. I realised I had a good sprint and that's where most of my results came. There are some flatter roads but Bourg races can be hilly and undulating." He's not kidding. Bourg is situated in south east France, not quite in the foothills of the Alps, on the French-Swiss border between Lyon and Geneva, but its close enough for the terrain to fold into seriously lumpy roads.
Aged 13 his ECBB coach took him to a track session in Geneva and that was it, his head was turned. "I was young enough at the time to be able to mix my racing, it wasn't a problem to 'convert' to track racing," explains Grengbo, who quickly found his feet and came to the attention of the French national track squad, winning French junior sprint title twice on the trot. Still a junior, in 2018, he won the World keirin title in Aigle and backed that up with a gold in the team sprint and silver in the individual sprint at the European championships.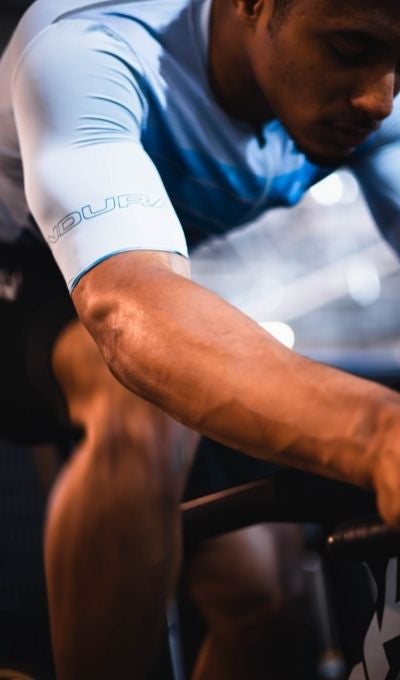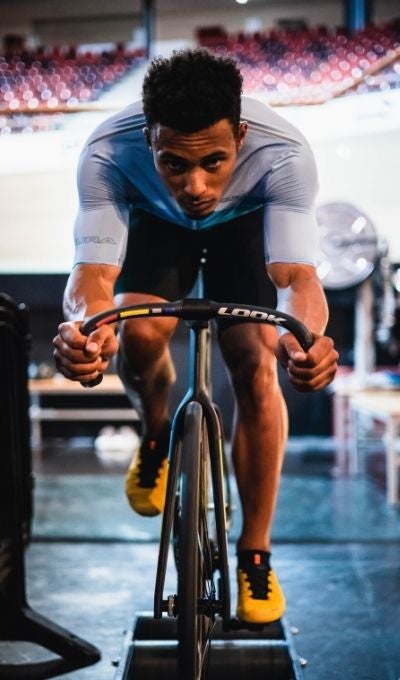 Later that autumn Grengbo left Bourg to move to French cycling headquarters at St Quentin-en-Yvelines, in south west of Paris and the life of a full-time track cyclist. Needless to say, it was not without its challenges and Grengbo has had his moments of doubt. Happily for him, he has French sprint legend Grégory 'Greg' Baugé to call on. Baugé - four-time world champ, multiple Olympic medal winner, world team sprint champion and arch rival of Sir Chris Hoy – was and remains an important figure. "We talk a lot and I'd say that there are things he has taught me and explained to me that impact my daily life," reflects Grengbo, "not just in terms of technique or racing tactics, but the lifestyle you have to lead, about the importance of staying calm and focused - he's been an inspiration."
Arguably the biggest crisis in Grengbo's young career coincided just after he had enjoyed his biggest senior success, as second man in the winning team sprint trio at a World Cup round at Milton in Canada in January 2020. "The prize money was 200 Euros." To have worked and trained for years and won a blue ribbon event in your sport and be faced with the reality of taking home 200 Euros was something of a come down. "It did make me think 'Why the hell am I doing this?' and it knocked me off track," admits Grengbo, "I thought about stopping."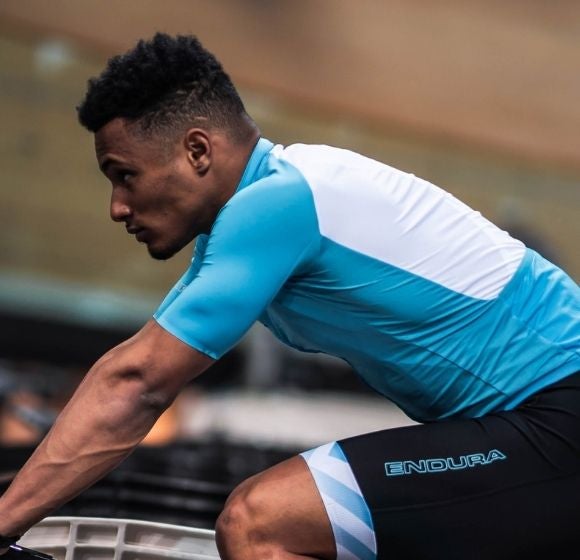 Clearly there was more to his doubts than derisory prize money (which hasn't changed in a decade) but then Covid-19 arrived, France went into lockdown and Grengbo went back home to Bourg. "It gave me time to think and work out what I wanted to do. One of the things I was struggling with was with the fact of being a full time track cyclist, just having that, 100 per cent, all the time on your mind. I decided to start studying at Business School, which is important for me, to have more balance in my life." It was not a decision that was met with universal approval by some of the more 'old school' elements in the French Federation hierarchy, but, as they say, the stopwatch doesn't lie and in that respect Grengbo had all the arguments.
The postponement of a year to the Tokyo Games meant a reshuffle in the track squad and the 'job' of lead-off rider was up for grabs. "It was tough to go up against the guys I am with every day, of course, I hang out with Quentin Caleyron and the rest of the guys, my squad, but in the end my tests were better, so, yes, it was hard, but...". The young sprinter got his ticket to the Tokyo Games.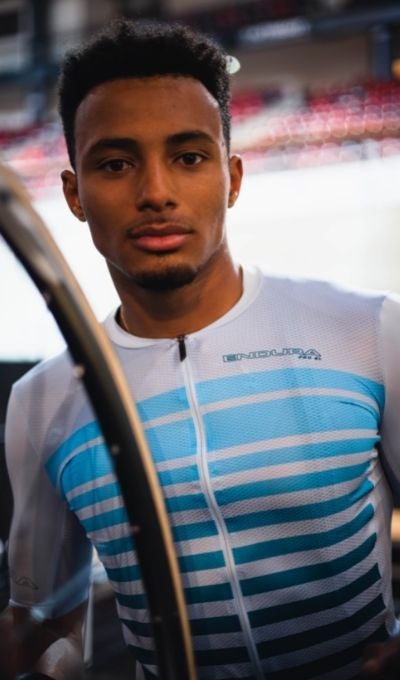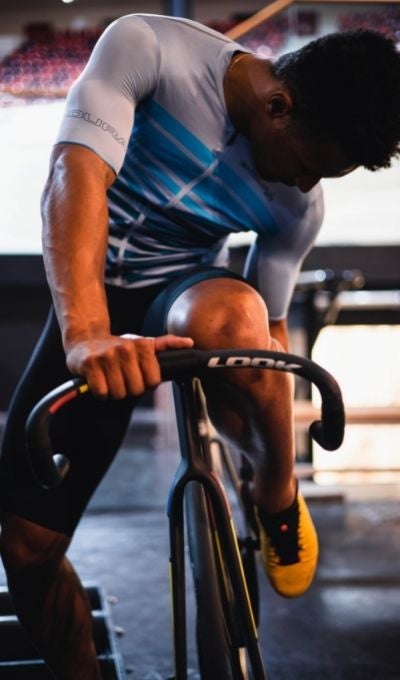 "I love the sport," enthuses Grengbo, "it is my passion, it's so intense. Everything happens in 15 seconds, its so concentrated and there is so much pressure. I'm not sure there is any other sport where so much is focused in such a short time frame. Of course there is the 100m athletics sprint, but in match sprinting on track, there are still tactics, different riding styles or whatever. It's strange that we train so hard and so long for something that lasts such a short time, but when you are on the podium and the national anthem is playing, it really feels worthwhile, you forget the douleur."
Grengbo's use of 'douleur' is revealing, a French word that encompasses pain and suffering but also connotes something more, like a profound ache, a long lasting feeling that weighs on you – la douleur isn't simply muscle soreness after a hard session. "It's not just the pain from being in the gym or whatever, it's having to say no to your friends, it's not being able to eat and drink and do what you want, it's having to be serious all the time and not mess about."
And all that for 15 seconds of effort as lead-off in the team sprint? "Ah, but the sensations are so intense, the concentration, the focus and then the emotional highs...". At 20 years old, Grengbo should have many years ahead of him to balance intense sprinting pleasures with the inevitable 'douleur' that comes with it.
At the time of writing this article, Grengbo will be getting on a plane to Tokyo with his team mates on the 26th July, declaring "Oh, I can't wait!" Then, after a second, adding, "The pressure's growing." Unintentionally, Grengbo had summed up life as a track sprinter in two short sentences – speed and intensity. So much effort, all over in so little time. Such is the career of a track sprinter, hopefully for more than 200 Euros a win.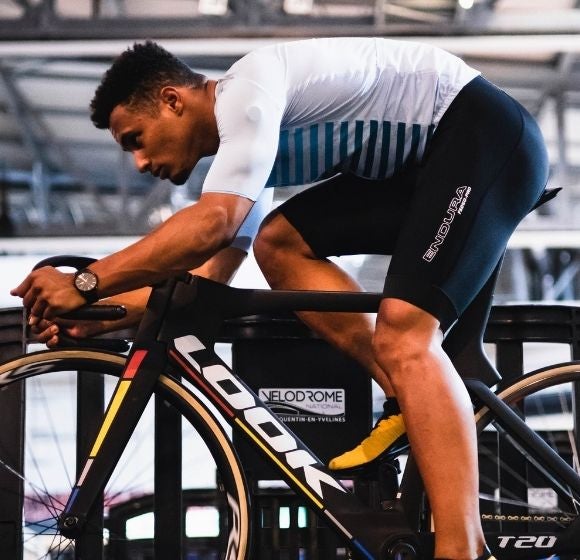 FOOTNOTES

Words by Kenny Pryde
Photos byMarie Divine Kouamé
Location: France