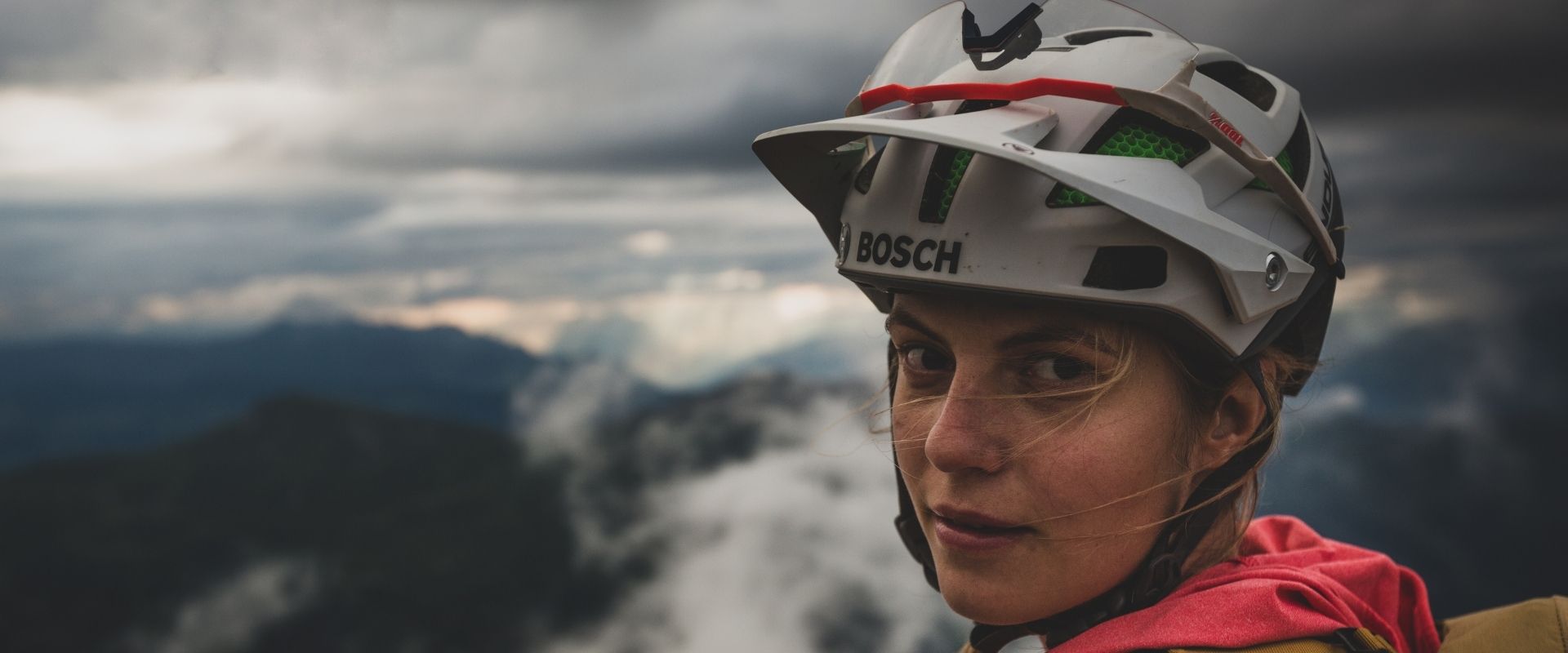 GRETA WEITHALER
Head into the light
As a teenager, Greta Weithaler was one of the leading riders in the XC junior ranks, picking up a brace of World Cup wins her first year in that category before the relentless pressure to perform nearly destroyed her. It's been a long journey back to health and being able to enjoy mountain biking again, but her recovery was rekindled by her first eMTB ride and last year, she joined the Endura clan as an ambassador.

Born into a sports loving family in the outdoor pursuits paradise of Vinschgau, the Weithalers were regularly out in the mountains, exploring the trails on foot. After learning to ride a bike outside the family home, she took part in her first MTB race on her tenth birthday and finished as runner-up. Soon after achieving her first podium, Greta chose to pursue her racing dreams, fully supported by her parents who build their days around their daughter's schedule - up at six, off to school at seven, lunch at one, then homework and training. Often, the teenager's day ends around midnight. Day after day. Week after week. Month after month. Year after year.

Greta's early racing career was studded with victories and as an 18-year-old she joined the Ghost Factory Team continuing her winning ways in the junior ranks. Wherever she starts, she wins. But success not only increases the scope and intensity of training, but also means additional external pressure: from fans, sponsors, press - and her father and coach. The balance of pressure and success is very difficult.
By autumn 2014, Greta's mental health had declined to the point that she felt nauseous at the mere sight of a mountain bike and she realised that she was heading into a downward spiral. She pulled the emergency brake- leaving the family home and abandoning her life as a up-and-coming XC racer. Battling depression and anorexia, Greta fell out of the spotlight and into darkness in 2014 and she wasn't able to find the light switch for two years. Speaking of that time, Greta explains, "You feel like you're in a bubble. Your experience of the outside is subdued, unreal and strange to you. You're the lead actor in a fake movie. And you ask yourself: When does it finally end?"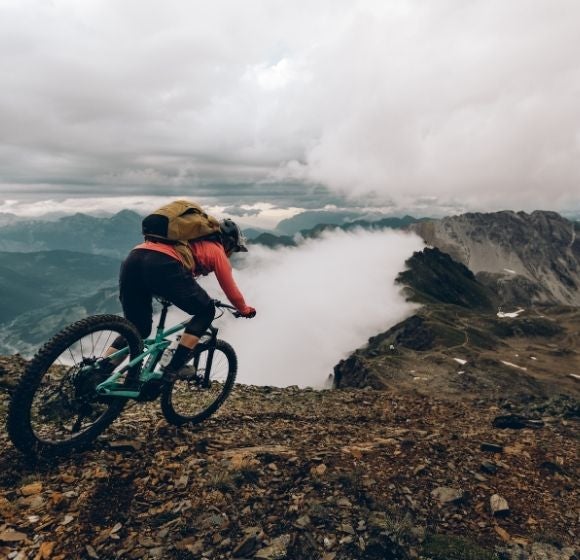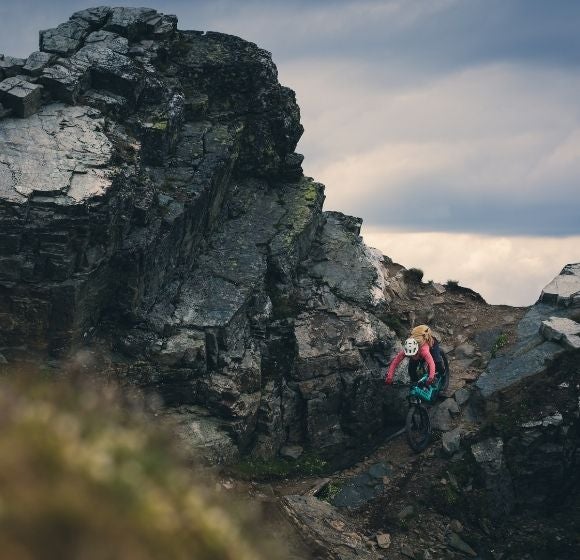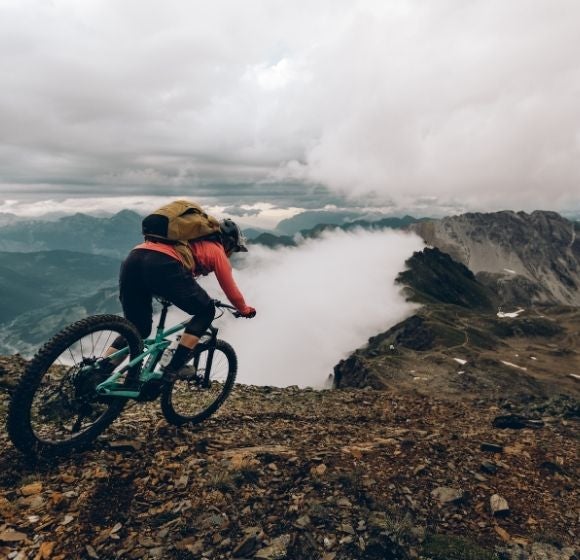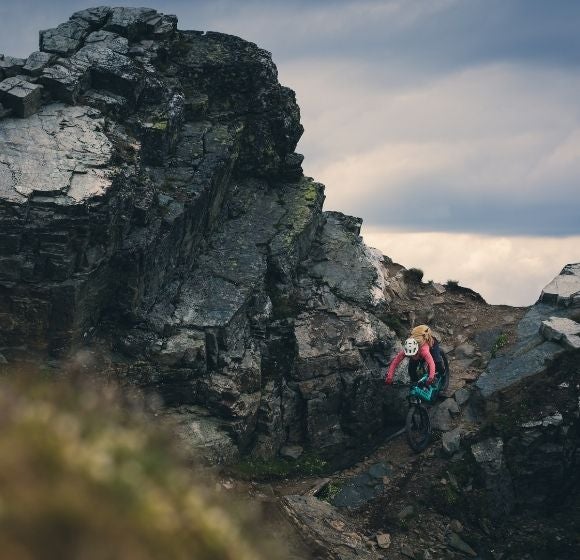 But it was also mountain biking that helped put her back on the road to recovery, Greta's boyfriend at the time was the proud owner of two e-bikes and one day four years ago, he convinced her to get into the saddle. After more than two years away from riding, she was able to enjoy her on her once-loved trails on a mild autumn day again. And she finds what she lost in recent years: Fun. "I suddenly laughed again," she recalls. "It was the best bike ride I've ever had." And the start of an amazing self-healing process.
Today, Greta is at peace with herself and the world. Her bike sponsor Ghost has remained loyal to her even in difficult times and she has been the cheery star of Bosch's "Uphill Flow" campaign for four years. And in 2019 she joined the Endura family. With her infectiously good mood, Greta is an inspirational ambassador for eMTBs at events and trade shows all over Europe.
Greta's perfect day? "Nice people, lots of elevation, a second battery in your backpack, good food - and above all: lots of fun".
FOOTNOTES
Words by Andi Kern, Translated by Martin Steele, Photos by Jannis Dietrich. Vinschgau, Schluderns, South Tyrol, Italy
© 2021 ENDURA